Chaise (formerly Suzie)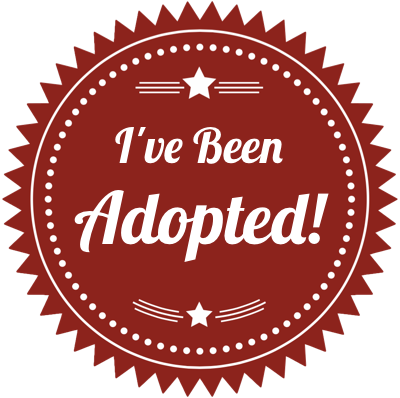 Suzie
You can call me Suzie-Q, Suzie, Sue … whatever you like, I have many nicknames! That should tell you that I have found my way into the hearts of the nice LRR people who came and rescued me from the shelter where I was brought in as a stray. I'm a happy, healthy 2 year old, spayed yellow female, who is up-to-date on all her shots, housebroken and crate-trained. At only 65 pounds, I'm a small- to medium-sized lab.
With all these new people and places in my life recently I've been a little nervous, but am settling into foster life pretty well. I love being close to my foster families and even give them kisses to let them know how happy I am to be staying with them. Though I like to relax in comfy spots around the house, I also really enjoy playing … by myself or with other dogs. I'm a true retriever and will chase tennis balls around the yard if someone's willing to throw them for me. I'll also amuse myself with those fun little squeeky toys. I hear from my foster families that many LRR dogs get to go to school when they find new homes. I think school sounds like a lot of fun and would like to bond with my new people while I learn.
LRR thinks that I probably had a home at one time because I'm behaving so well in my foster homes. I'd like to settle in somewhere for good again … maybe that could be with you?