Champy (formerly Champ)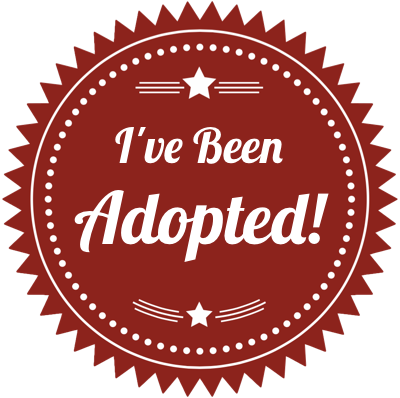 Champ
Hello, my name is Champion. That's a pretty big name for such a little guy, so some people just call me "Champy" for short. I'm a black, neutered male, housebroken, crate-trained and up-to-date on all my shots. At only 15 months old, I'm practically still a puppy, and at only 60 lbs. I'm practically a lap dog, which is good because I like to curl up in your lap to sleep while watching TV!
Not too long ago, I had a family who took really good care of me and my Shepherd brother. Unfortunately they had some financial problems and had to give us up. I do miss my brother, but being out on my own now I'm starting to discover things on my own and my personality is really shining through.
You already know I like to cuddle, but I also enjoy playing with toys and chewing bones. Oh and I absolutely love to be petted! LRR says I'm a well-behaved puppy and walk pretty well on a leash too.
Hopefully someone out there is looking for a cute, cuddly "little champion" to call their own … and soon I'll have a home and a comfy lap to call MY own!