Alex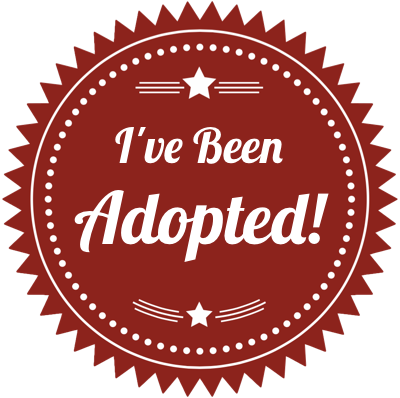 Alex
Hi- My name is Alex. I am a choclate neutered male, about 2 years old. I am up to date on my shots, crate-trained, housebroken. I weigh about 85-90 pounds.
I was given up to the shelter by a family who didn't have time for me anymore, but who wouldn't have time for a sweet, adorable dog like me?! LRR thought the same thing, so they rescued me, and I've been living in the lap of luxury ever since.
I really love people. Really, really. Did I mention I really love people? They're the best things in the world! I'm very friendly, and I love attention. I'm always leaning against someone's leg, looking for more petting. So if you love a dog who only wants to love you back, then I'm that dog!
I'd be best in a family that was more active because I like being on the move, so if you like to go hiking or take long walks, take me with you! I'm good in the crate, and I'm great on leash, too. I know commands like sit and stay, though I'll sometimes pretend I'm hard of hearing. I have a great appetite and a sunny disposition.
I love playing with other dogs, too. My foster brother and I play with the tug-of-war rope, or we sit next to each other chewing our toys, or we wrestle with each other. I get along great with my foster sister, too. So if you've got a family with dogs, I would love to be a part of it. But I'm also great with cats. And kids. And strangers. And … y'know, I just love everyone!