Brock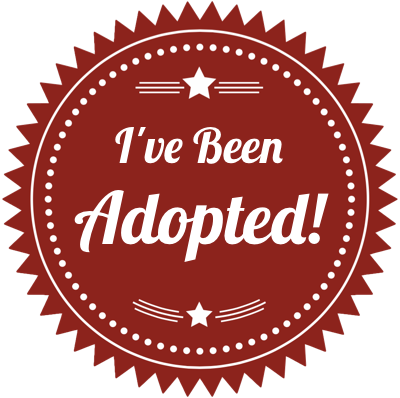 Brock
Yep, I am Brock - it's better than my real name, Broccoli, though I'll come running to you if you call me by either name. I am a mixed lab, maybe a little shep in me, but no one is sure. I am 3-4 years old, black, around 75 pounds, I'm neutered, have all my shots, and I'm on heartworm preventative. Whew!
I was a stray in the shelter.</A> My owners found out that I was there but couldn't afford to get me and my pal out of the shelter. So, we both stayed in hopes that someone would adopt us. I had an ear infection but the people in the shelter worked on it and it's much better now. They were so nice and so good to me.
The LRR people don't really like to take mixes, but the shelter staff begged them to take me. They said I was very sweet and well behaved, and that I let them work on my ears and even though it hurt I wagged my tail. So, LRR agreed to take me - thank goodness - otherwise you know what would have happened to me!
I am now in my foster home having such fun. I love the other dogs, and play with them a lot. I'm not really used to getting so much exercise (and I admit I'm a little overweight, but working on it), so I usually tire pretty quickly and like to take a nap afterwards. I'm a pretty calm and well behaved dog most of the time.</A> Most of all I love cuddling with humans. I like to climb up on their laps, though they seem to think I'm a little too big for that sometimes. I overheard one of them saying they've never met a lab more affectionate than me.</A> What a nice thing to say! Don't tell anyone, but I even I prefer hugs over food!
So what do you say? Do you think you could handle hugging and squeezing me all day? If so, I think we could be best friends!