Harley (formerly Hershey)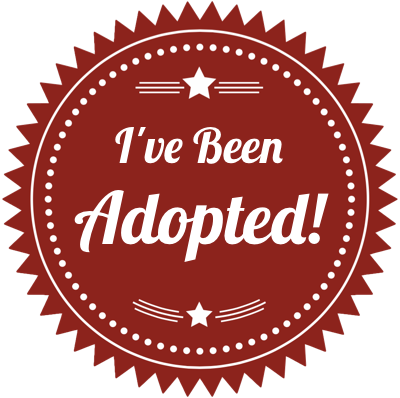 Hershey
Hello everyone, my name is Hershey and I am around 5 years old. I am up to date on all my vaccines, spayed, house trained and crate trained. I am a petite 50 pounds so I am Hershey miniature, like those candy bars, just as sweet as the big ones but in a smaller package.
So I am sure you are wondering how a cute little girl like me needed to be rescued; so, let me tell you a little bit of my story. I lived in a house but then, one day, my mom left and didn't come back. People came to check on me and to make sure I had food and water but it was pretty lonely, especially for a girl like me who loves to snuggle and give kisses. Finally, these nice people came and took me to a shelter where there were other dogs without families too. Then this very sweet woman from LRR showed up and checked me out. I knew I didn't look so good because my hair was dry and my skin was flaky and no one got me a bath to make me look and smell nice, but I just looked at her and wagged my tail really hard and it worked! I got to leave with her and go to a foster home. I was so happy to be back in a house with people. I got a nice bath which felt really good and made me feel so much better and things have been looking up ever since.
Since I have been with LRR, I have shown them that I am great with cats. Cats are great to have around. They have food that is nothing like the food I get; so, I like to sample it when no one is looking. They caught on to that and moved the food but that's ok because I get my own meals twice a day and treats and bones to chew on. I have also shown the nice people at LRR that I have some skills. I know "sit" and will shake hands too. I can leap a baby gate in a single bound! As for other dogs, they are ok and sometimes fun to play with but I am perfectly happy by myself too with just people for company.
So I will be hanging out with the nice LRR people, snuggling and giving Labbie kisses and helping them review applications for my forever family. We look forward to hearing from you.