Charlie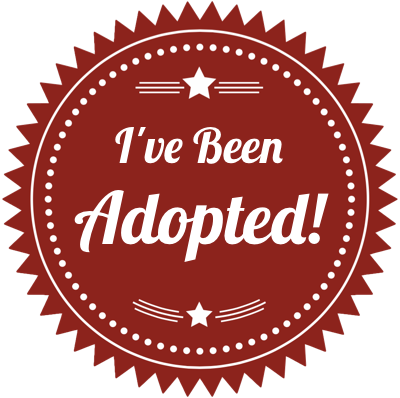 Charlie
Hey everybody! My name is Charlie. I am just about 1 year old, neutered, up to date on all my shots, crate trained and house trained with common sense (this means when you take me out you need to make sure I "go").
Yes, I am a young boy and decided to go exploring one day and lost my way. Fortunately, I ended up in this place with a lot of other dogs and the nice people there called LRR about me. A sweet lady from LRR came to meet me. She looked me up and down and wrinkled her forehead and I wrinkled mine back at her. I could see she was really concentrating and I wanted to show that I could concentrate too. Apparently it worked because a few days later, some other nice LRR people came and got me and I have been in a foster home ever since.
The foster homes are helping me "get some polish". Apparently, I am a "diamond in the rough" (whatever that means). I like it though. I have a nice, fenced yard where I can run and play without losing my way again. There is another dog here to play with and he is about my age, but has had more polishing than me; so, he is showing me how to be a good Labbie. I am learning to share toys and walk nicely on the leash. I already knew "sit" and "come" and now he and my foster parents are teaching more commands. I also got to meet a cat and she seems nice enough. I would like to play with her too, but she doesn't seem too interested. But I passed the cat test; so, my new home could have cats and it would be ok.
So about that new home, I really want one of my own and LRR said they'd help me find just the right family where I would continue to learn to be a good boy, would never get lost from them, and would be loved for the rest of my life.
If you think you can offer me a family like that, please apply so me and the nice people at LRR can decided if we think it would be a good match.