Katie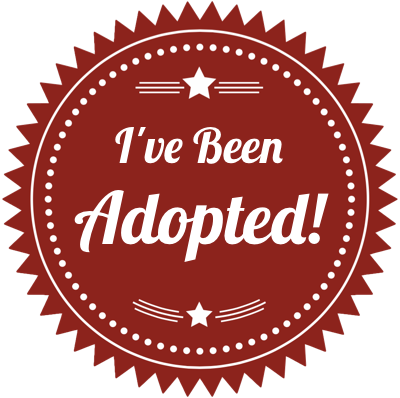 Katie
Katie, that's me…I'm the older and wiser one! I am the Katie that Maggie and Daisie talk about. I'm the older sister, I'm 8 yrs old, and I'm a chocolate. I'm spayed, current on vaccinations, housebroken, crate trained and ready for a new home! I weigh in at about 67 lbs, I'm a short little girl, and yes, a little chunky.
When I got to LRR, they found out that I had some pretty bad teeth. So I saw the vet and had some dental work. Now I'm feeling pretty good, getting a little spring in my step!
I'm a low energy girl, I love to cuddle. Invite me up on the couch and I'm happy to join you. I like other dogs, I'm very easy going. I met the vets cat too….it was a cat, I had never been near one before, but it didn't interest me. I ride great in the car, I get excited when it's time for a car ride. I love the snow…I like to eat it too!
On occassion, I get a spurt of energy and I like to play chase with the other dogs. But really, once or twice and I'll sit back to watch the games. I'm not crazy about long walks, but a little might be ok. I know my basic obedience commands….and I know how to sit pretty.
Yes, I have a little grey, but I have a lot of love in my heart….so send in your application, I'll be waiting!