Jasper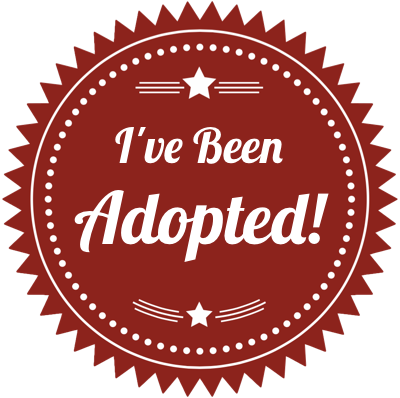 Jasper
Hello, my name is Jasper and I am about 4 years old. Since I was a stray to the shelter not much is known about me other than what can be "read" in my coat and body. I am now fully vetted and neutered, crate-trained and housebroken.
When I first arrived, I was a 50 pound dog in a 75 pound dog's body. My foster mom described me as a "burlap bag full of bones." My skin was dry and my coat was filthy, dull, and course. The tip of my tail must have had an old injury because it was very raggedy. Sometimes when I wagged my tail excitedly, it would bang on things and spray little blood splatters everywhere. I heard the humans call it happy tail which fits how I feel right now, HAPPY!
When I first arrived to LRR, I didn't have any house manners and didn't even know how to be around other dogs! Despite all that, my cute face and happy spirit were always evident. Now, after two months of nurturing foster care, I have filled out, my skin isn't itchy, and my coat is clean and getting shinier and softer by the day. I am learning my manners and love to romp with other dogs.
But, most of all, I just love getting rubs from my foster parents and want to please them so much. Would you be interested in letting me come to your home? I would love to please you too!