Khaleesi (formerly Cookie)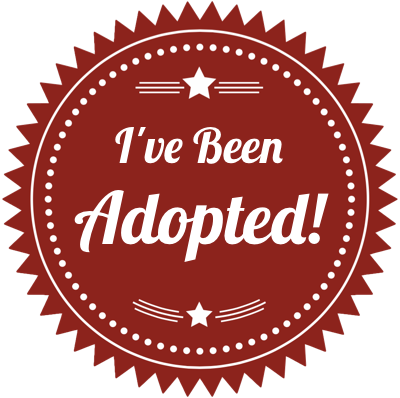 Cookie
Hello there! My name is Cookie and I'm an energetic female who is 2 years old. I am spayed, up to date on all of my shots, and I'm house broken. I am crate trained too, but I have to admit, I like to have it covered in order to feel safe inside. I'm great living with children, cats and dogs, especially other dogs who love to play.
I'm sure you're wondering how a cute girl like me ended up in LRR. Well, my owners had to move to a small apartment and work longer hours. I miss them, but now I have lots of room to move and play.
By the way, did I mention, I really love to play? Playing is just so much fun, whether it's with other dogs or bones. I don't like chasing balls, but I sure do love playing chase with other dogs. However, if you are busy I don't mind laying by you and waiting until you will cuddle with me. I just like to know I have someone around to love me.
I love to go for car rides. My foster mom says that I'm super easy in the car. I like to think of it as an opportunity to lay down and get in a few winks of sleep. I also know how to sit, but I was never really taught any other commands, but I'm learning! I try really hard and just need some extra practice to get it right.
I would really like to have a family that has another young dog who will play me, but I will review all applications and consider all of my options. I really just want a family to call my own.