Shadow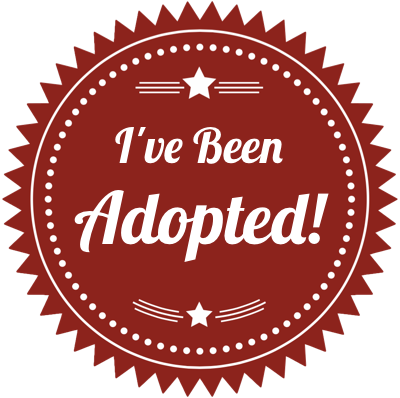 Shadow
Hi Labbie people.
My name is Shadow. I am 4 years old, spayed female, up to date on all shots, housetrained, crate trained, and know alot of commands because my original family spent alot of time training me. I previously worked as a therapy dog but I am really out of practice now and will need help to get back up to speed on my commands. I have lived with little kids and do really well with them.
I was hoping you all could help me. I am looking for the Lorax. I know he speaks for the trees but I was also hoping he could speak to the trees. I want to know about this stuff called tree pollen. I lost my home and family because of tree pollen. Mom and Dad, the kids and I lived where there were very few trees and I never knew what a tree was. When we moved there were tree there and and I started tracking in the tree pollen the family started getting sick.
Now I tried to make my family better with my Labbie love but there was nothing I could do. There were some long conversations and lots of petting when my family told me about these people who were going to help me to find me another family and how I could help another family who are looking for a Lab to complete their family.
So off I went on a new adventure with these Labrador Retriever Rescue people. I have been in a couple of foster homes and here is what I have to report. These LRR peeps have no self restraint. 3 dogs in their homes. I was used to being the only dog but I am doing fine with these slobbering ball chasing copies of me. I like beating the slow taller black girl to the ball. I must talk more with the golden retriever, he told me he dreams of being the only dog but none of his plans ever work out.
OK so here is my wish list. 1. A family 2. The chance to work. Throw my special collar on and I know it is time to help people. Visiting hospitals, nursing homes and other places where people get help and need a visit from a sympathetic little black labbie help me fulfill my purpose. I read the book " A Dogs Purpose " and understand how much a single little dog can affect so many peoples' lives. 3. Unlimited tennis balls 4. One more tennis ball just in case 5. A nice comfy bed 5. Kids who drop food on the floor 6. World peace 7. A good belly rub
Thanks for listening.
Shadow.