Toby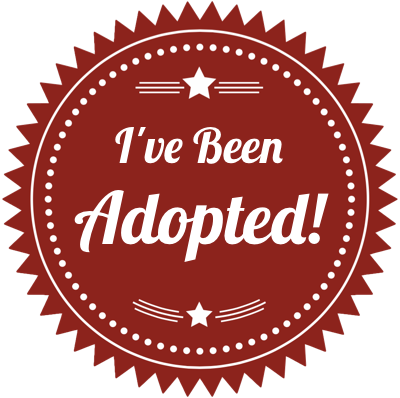 Toby
My name is Toby. I am a black male, born September 9, 2011. I am neutered, have all of vaccinations, I'm housebroken and crate trained. I weigh in at 89 lbs and I'm a medium energy dog. I'm good with dogs and kids, but cats…well, they probably are in the category of squirrels and bunnies - I love to chase them! I'm quite handsome, don't you think?!
I was given up to LRR by my owners. The reason they gave me up had nothing to do with me. They realized it was just not the right time for them to have a dog.
An LRR volunteer came to look at me. She liked me immediately. I wowed her with my great lab smile and my wagging tail! Then I really wowed her….she got to see me show off how well I obey my commands. I know sit, down, shake, roll over and crawl, and I do come when called, as long as it doesn't involve me chasing a critter. Of course showing me a treat helps with all of these things, but I am pretty good at performing.
I'm really an easy going boy. I like car rides, I can entertain my self, I'm quiet, I am very gentle, and I have a really nice outgoing personality. I love chewing on antlers and bones, I like to chase tennis balls, but mostly, I just love being with people.
My downside, well, its those critters outside. I just can't help myself. But if my humans are out in the yard with me, and they walk the yard with me, the squirrels and bunnies are not so important. I have been known to try to dig under a fence, or push out under a fence, so I'll need to be with someone with a good, sturdy and secure fence. But I can say, that being with people that want to be with me makes the other side of the fence not so appealing.
What do you think? Want to meet me, I promise I can WOW you….I'll be looking for your application, hurry send it in now!