Remington (Remi)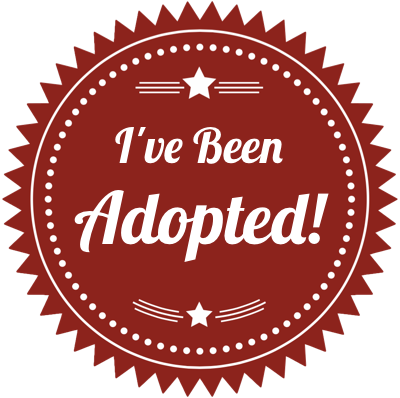 Remington (Remi)
Hi there! My name is Remington but everyone calls me Remi! I am a healthy 2 ½ year old chocolate boy. I am housebroken, crate-trained, up to date on all my shots and neutered. I was super-sized when I came into LRR but am now at my healthy weight, which is about 90 pounds. So I'm on the bigger side for a Labbie. However, my heart is as big as the rest of me and I'm a gentle and loving boy looking for a family to call my own.
My first family brought me home when I was just 12 weeks old. I lived with them for 2 ½ years. They were good to me and taught me lots of things, like sit, stay, down, off, and leave it. I loved them very much, but one day, a lady just picked me up and brought me to LRR. I heard later that my family had to move somewhere that did not allow dogs, so they had to let me go. I had never really left my house or met many new people so I was sad and scared. I'll admit, this sudden move was very hard on me. I cried, and cried and was very anxious. I just missed my family so much! I know that this was also hard on my foster parents, since I was probably crying pretty loudly. But eventually I started to feel better and now I don't do that. I'm actually pretty quiet in the house and I don't even bark when someone comes to the door. After all, isn't that why we have a doorbell?
Now things are much better. LRR foster homes are awesome! One had kids and I loved playing with them. Even though I am big, I don't jump on people or knock them over, so the little ones are safe with me. I especially loved playing outside with them when the sprinklers are on or they had the hose out. It's great to keep cool when it's so hot outside. They also took me on lots of walks and hikes and I loved it. I walk very nicely on a leash with something called a gentle leader, which helps me remember not to tug. I ride very quietly in the car, though I will bark a little to remind you to take me with you when we get to our destination. Another foster home takes me to doggie daycare and I love that too. I get to run around and play all day. I really have fun with other dogs, but I don't need to have one in my house. If there is one there, that's great, but if not, I'm happy to be your one-and-only. When I'm home alone, I rest up in my crate for my next adventure. When you are home, I like to chew on a ball or a bone, or hang out with you while you do whatever you are doing. I also enjoy a good belly rub. My foster mom calls this "settling nicely in the house." I sleep very quietly at night on a rug in her bedroom but am also content to sleep in my crate. I don't even try to get on the furniture – that's for people and not for chocolate Labs!
Probably the most important thing about me is that I LOVE to play ball. It's my absolute favorite. So wherever I go to live, someone will need to throw the ball for me most days so that I get to exercise and enjoy my favorite thing in the whole world. I'm very good about retrieving the ball and bringing it right back to you. You do have to help me pace myself in hot weather, because sometimes I am having so much fun that I don't realize how hot I have gotten.
So if you are looking for a nice, handsome and loyal guy who is ready to love again with his whole huge heart, I could be the guy for you! Send in your application and I'll read it in between playing ball and going for swims!