Nali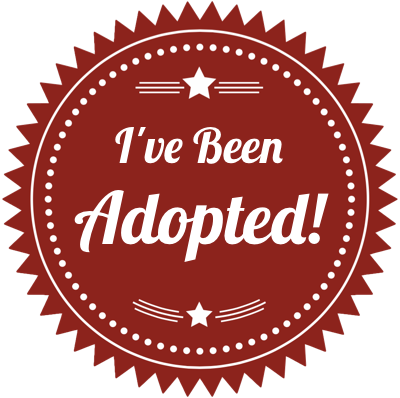 Nali
Can I have a belly rub? My name is Nali (rhymes with "holly"). I am a petite yellow female Labrador, weighing about 50 pounds. I'm housebroken, crate-trained, up to date on all my shots and spayed. My foster families say that I am cute as a button! I am about 1 ½ years old – I was a stray to a shelter and no one knows exactly what my age is.
I only spent a few days in the shelter when LRR came to get me. They quickly learned that I know all about living in a house and being a well-behaved member of the family! I love to chew but I know what I'm allowed to chew and what's not for me. Don't worry – your shoes are safe with me! If you know about us Labs, you know that we can stay puppy-like for several years. I have that puppy energy – I love to play – with people or with other dogs, it doesn't matter to me as long as we are having fun.
But inside the house, I'm good at settling down for a nap or hanging out with my toys while you do whatever you have to do. I love a good snuggle and I am an expert at belly rubs – receiving them, that is! I also ride very nicely in the car and walk pretty well on a leash, so we could take some day trips together. Wouldn't that be fun? I do love to be around people but I have stayed in foster homes where everyone was gone during the day and I was just fine. I use that time to catch up on my sleeping and bone chewing.
I have visited two foster homes with several cats. With the first family with cats I did okay, then I moved to another family with cats and I was REALLY quite curious. I never really made friends with that cat because I was too excited. At this point, I'd probably do better in a home without cats.
Besides that, I am looking for someone who will play and stay active with me, but also snuggle up with me for movies or a rest… and of course, a belly rub. If you're looking for a sweet and affectionate girl with lots of love to give, that could be me. Send in your applications – I'll read them over a nice, new bone!