George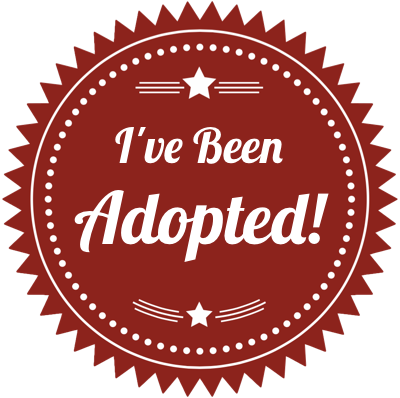 George
Are you looking for love?? I am George and I am LOVING life! As you can see, I am a handsome black male Labrador. I am housebroken, crate trained, neutered and up to date on all my shots. I was a stray to a shelter before I found LRR, and I am looking for a brand new family! Everyone who meets me says I'm a happy, happy boy and I have to say, it's the truth. I am always wagging my tail - life is good!
You might have noticed my distinguished looking face, with a bit of silver on my muzzle. No one knows exactly how old I am, but the vet guessed that I could be around 8 years young. I know that some people think that's "old" but I say age ain't nothing but a number. I have lots of energy and tons of life and love to give my new people! I can keep up with the young whippersnappers if given the chance.
When I came to the shelter, it was obvious that I'd been on my own for awhile, because I was very thin and my coat wasn't looking its best. When I left the shelter I was 54lb. I have been eating and eating and eating to get to my healthy weight. I am almost there and when I get to my goal, I will weigh about 75 pounds. I love to eat and it's so nice to have good food and fresh water readily available in my foster homes. My coat is getting thicker and shinier each day – you know, us Labbies can't keep our coats looking nice unless we have the proper diet. I also got a couple of baths, which made me feel so much better! I do hope to look my best when we meet.
The other thing that LRR is helping me with is that I tested positive for heartworm. It's easy to prevent, but living on my own, I didn't have the right medicine to keep me from getting this. LRR is treating me for heartworm and it's going to take awhile before I can go to a new home, but I am strong and will be just fine when I'm all done with my treatments. I included a few pictures from about three weeks ago and my transformation up to today. The last two shinier, happier pictures are from today…I didn't want to pose, I wanted to play.
Enough of the past, since its just that, the past. Let's talk about the present and future. So on to the fun stuff! I love when my foster mom talks to me she sings the little Georgie Porgie Pudding and Pie lyrics but changes them and says, I kissed the girls and made them SMILE. I am looking for love and will reward my family with as much love in return.
My foster mom says that I walk very nicely on a leash. I love to go for walks and keep her company. I am just learning how to play with things like marrow bones and toys – those are really fun! When we come in from our walks, I like to settle down and chew a bone, or just hang out with my people. It's nice to have my head scratched and my ears rubbed too. I really like other dogs and enjoy playing with them, but I also understand that some dogs (like my foster sister) really aren't interested in playing. When that happens, I just find some other way to amuse myself. I'm also pretty smart, if I do say so myself. No one has really taught me much before now, but I am learning to sit when told and that it's not polite to put my front paws up on the counters. I could learn lots of new things and hope that my new family will teach me more "tricks." I think that would be a lot of fun for both of us!
So what do you say? Does your family need a little love from Gorgeous George to be complete? If so, send in your application. I'll be reading them over the holidays, between meals!