Louie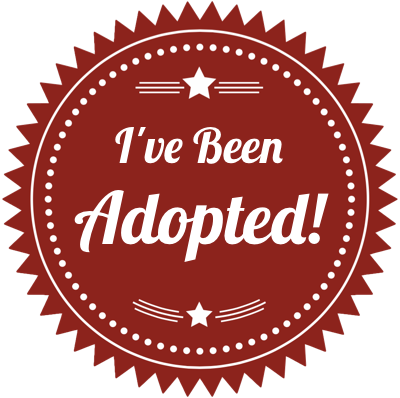 Louie
Hi there! I am Louie. My brother Frankie got adopted already and now I need a new home - can't you help?
I am 9 months old, black, housebroken, crate trained, have all my shots, and I am already neutered. I am very sweet and love people and dogs. At 9 months old I can still be a bit puppylike though. Oh, my birthday is coming soon, it is December 12th.
Gosh, I bet you want to know how I got to LRR. Well, me and Frankie were purchased from a local breeder last February. Our people took us home and played with us, took us to the vet and seemed to love us a lot. But the kids got tired of playing with us, so the adults took us to the shelter. We were in the same shelter as Huey, that's were we got to know him. Frankie and I were 4 months old when we were taken to the shelter. Then since no one was interested in adopting us LRR took us at the same time they took Huey.
Anyway, people don't come to LRR to adopt puppies. They usually want adult dogs that have been through their puppy stages. I have been through most of mine, but I still have that puppy energy. There must be someone out there that wants a pup, is it you?
Send in your application just for me, write my name on the top of the first page so they know you want to meet me. I'm waiting!!