Liberty (Libby)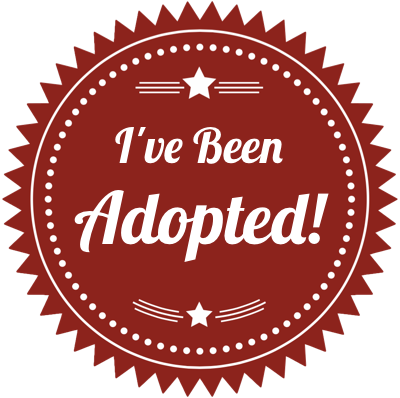 Liberty (Libby)
Hello! I am Libby! Want to play? Oh – you want to hear more about me first? Ok. I am a two year old yellow female, up to date on all my vaccinations, spayed, housebroken, crate-trained and all-around good girl! I'm a petite Labbie, full-grown at about 46 pounds. I don't like to brag, but everyone says I'm super cute and very smart!
My first family gave me the name Liberty because I was born on July 4, 2011. LRR decided that name was too formal and nicknamed me Libby.
I do love to run and jump and play. One day when I was playing, I took a big jump and tore something called my ACL – a ligament in my knee. It's pretty easy to fix, but it requires surgery and my first family could not pay for it, so they called LRR. I was so glad because even though I was moving around really well on my three good legs, my injured leg hurt. LRR took me in and got my surgery to fix my leg. I had to wear a cast for awhile, but it just came off and I feel better than ever! My foster mom says that I have to take it easy for a few more weeks but it's hard because I feel great and I just love to run around. I try my best to listen to her though because I know she has my best interests at heart.
Right now I'm living with a human foster mom and a Labbie foster sister. I hang out in my crate while my foster mom is at work. That's fine with me because she leaves bones and toys in there for me and I like my crate. It's a comfy place to relax and it helps me remember not to run and jump while my foster mom isn't home. Also, I love bones and chew toys, but I know what is mine and what is not – so your shoes are safe with me! When my foster mom comes home, we take leash walks all together. Every day we go a little bit farther. I think that I could walk even longer but I think that my foster mom gets tired. I like to smell all the new smells and meet new dogs and people. I like everyone that I meet and would love to play with all the dogs. Some of them will play with me and others, like my foster sister, are older and not interested in playing with me. I'm pretty good about getting the message and leaving them alone. My foster mom says I'm pretty good on a leash too. I don't tug too much, except every once in awhile, I catch a really good smell and get excited to go track it down.
In addition to knowing how to walk on a leash, I know some other things. I know "sit" and "down" and "off" and "no." Treats always help and my foster mom practices these things with me pretty often. I'll bet I could learn some other things with my new family too. Wouldn't it be fun for us to take some classes together? Oh – and speaking of that – I love to ride in the car. I lay down or look out the windows, and am quiet the entire time. I like to leave the driving to the humans!
I also have an affectionate, cuddly side. Even though I have good energy for playing, I like to settle down in the house and cuddle up with my people. I love to watch movies with my foster family. I especially like it when I get to share the snacks. Popcorn is great! At night, I sleep quietly all through the night until you are ready to get up and start the day.
I'll be working on getting back to full speed so that we can play together when you come to visit me. If you are looking for a cute, sweet, smart little Labbie to join your family, I could be your girl. If you think that we could be a family forever, be sure to fill out an application. I'll be waiting to hear from you!