Phoebe (formerly Pinky)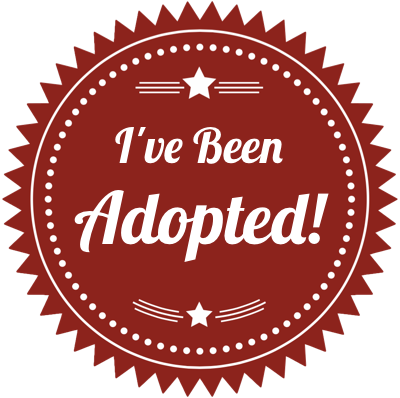 Pinky
Hello out there! My name is Pinky, not quite sure why. I am not pink. Instead, I am a beautiful spayed, 4 year old black lab. When I went to the vet I weighed 94 pounds, but don't let me weight scare you, I am a gentle girl who loves to flop over. I am up to date on my shots, housebroken and crate trained.
Before LRR, I used to live with a family, but they had to give me up because of travel and work. I was a little sad a first, but am loving life right now. Since I came to LRR they have been treating me so well and really taking care of me. I have a little ear infection right now, which is being taken care of and LRR also discovered that I suffer from hypothyroidism, which is no big deal. I take a couple pills with peanut butter or food and I am good to go. The pills are making me feel better and making my coat a nice shiny black color.
Enough about that boring stuff, let's get to my personality. I am currently living with three other dogs and two children (ages 3 and 4.5) and I am LOVING life. The kids love to throw the ball for me, which is awesome. My foster mom says I am really good with the kids, I drop them ball when asked and love to snuggle with them, especially when they have food on their faces. I am also really great with my other foster dogs. I don't really play too much with them, but I make a great companion and just hang out with them. In my previous home I was around a cat.
My foster mom says I am totally no assembly required. I am a young 4 years old, but I am so laid back. While I love to retrive the ball outside, once I am inside I can flop on the floor, watch a movie or nose my way to some pets from the adults or kids. My favorite place is in the kitchen when mom is cooking. I love being around the family and the craziness of it all. I also love bedtime, I get to hang out in the kids rooms and listen to story time. I do have one small issue; I snore like a freight train. I keep waking my foster dad up at night; mom says it is endearing.
I keep hearing things like "Pinky is awesome" and "We love Pinky", all wonderful things to hear, so send in your applications, I will be reviewing them to find my awesome forever family.