Brooke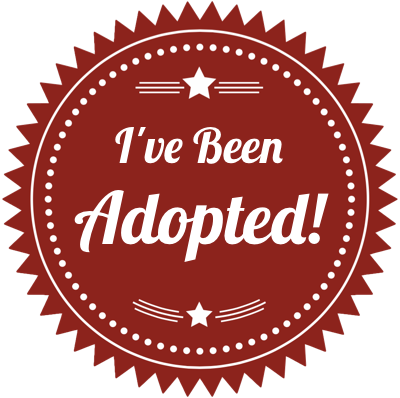 Brooke
Hi y'all my name is Brooke. I am a full figured southern belle. I am originally from Maryland and have also been spending some time in SOUTHERN New Jersey. I am a 2 to 3 year old black Labrador Retriever who is spayed, housebroken and crate trained. I get along well with the other dogs in my current foster home but they are all senior citizens and do not want to party into the night. Maybe when I am getting my pill for my Lyme disease these old guys should get some Geratol. They do like to retrieve balls with me, but you can guess who is the last one retrieving.
I do like the other dogs in the foster homes but I LOVE people. Big ones, small ones, boys and girls, give me a person to lean on. Or lay on if they get down to my level. At one of the foster homes we had movie night and I got to be on the ground with all the kids and we ate popcorn together. That was the same foster home where I got to show the kids how to really swim in a kiddie pool.
Did I also mention that I LOVE going for walks and am quite the well behaved girl. I am told that I do pull a little but with more practice I know I will get it. I also have to tell all of you girls out there looking for a good spa that these LRR people are GREAT. I have lost 8 lbs. since I started my adventure with these nice people.
And now for full disclosure, My foster parent says that I am a bit annoying in the car. I just can not settle completely because I am so excited to get where we are going. Going to the Vet - Yippie. They are so nice at the Vets office. So we talked about it and tried a crate going to the Vet but wait…No petting - I think I will throw a tantrum and bark. And bark, and bark - well you get the picture. So I am not the right girl for you if you live in a Winnebego.
If you would like to meet me, I'm up for it! I could be a great addition to your family. Send in an application, I'll be waiting.