Lexi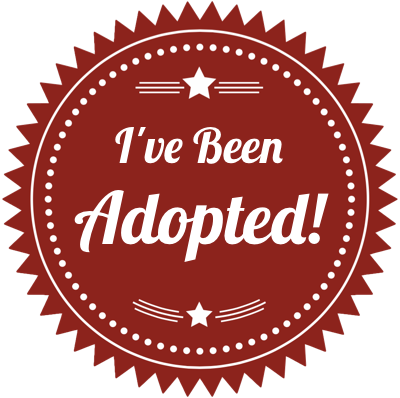 Lexi
Hi There! I am Lexi, and as you can see from my photo, I am a cute, petite black Labrador Retriever. I am four years old, spayed, housebroken and crate trained. I am looking for my perfect family!
I lived with a family for the first four years of my life, but they turned me in to a shelter when they no longer had time for me. They did not allow me into the house, so I lived in their yard. I always wondered what goes on inside the house. Since I've been with LRR, I've been learning all about it. Humans are fascinating! You have such wonderful things inside and I am curious about all of them. I have discovered two favorites since I've been with LRR. The first one is food! Don't let my petite size fool you – I LOVE to eat! My foster families are helping me to learn that it is not polite for me to eat any food just because I can reach it. I don't want anyone to go to any trouble for me, so I thought it would be ok to just help myself. I am learning to wait for food to be offered to me before I take a bite. It's just hard because it all smells and tastes so good! I do learn new things very quickly because I like to be rewarded with treats. My mom says I am "food-motivated." I say I just like to eat!
The second thing I love are toys! My foster homes have big buckets of toys and I like to take them all out and display them so everyone can see how wonderful they are! My foster mom keeps hiding them back inside the bucket, so my redecorating work is never done. I am learning, though, that some things are not meant for me to have. My foster mom says that, considering that I never got to live in a house before, I am doing very well with leaving things alone that are not mine. I just need a little bit more practice. With all these toys, I can entertain myself very nicely for a long time, but it's even more fun if I have another dog to play with me. My first foster sister didn't seem to like playing, so I left her alone, but I'd love a fun canine sibling who would enjoy playing with me and our toys together.
I can be a little shy at first, becuase I am not used to meeting new people. But once we get to know each other, I warm up quickly. When I do, I love to get pets and scratches and snuggle up with you to watch tv or take a rest. Although I like to play, I'm a medium energy dog and am happy to play for awhile and then flop down for a nap. I sleep quietly all night so I'm all rested up for a new adventure the next day.
I haven't visited any of the foster homes with kids and cats just yet, but I hear they are on my social calendar soon, so check back to see how that goes. In the meantime, send in your applications! I'll be checking them out between meals and snacks and playtime!
***** Update March 31*********** Hi there! Lexi here! I've been having a GREAT time with LRR. I've gotten to visit with different families and do all sorts of things. I LOVE children am good with all of them – even the little ones. In one house, I got to dress up and attend a princess tea party! In another, I played superheroes. Kids are lots of fun. I have spent lots of time going on leash walks with people. That is one of my favorite things to do. And of course, I still love my toys and like to have everything out of the toy bucket at one time so I can see all of my choices.
So if you're looking for a hiking companion, a veteran of tea parties, a superhero and an affectionate Labbie companion all rolled into one, I could be your girl. Send in your application and let's meet up this spring!