Bubs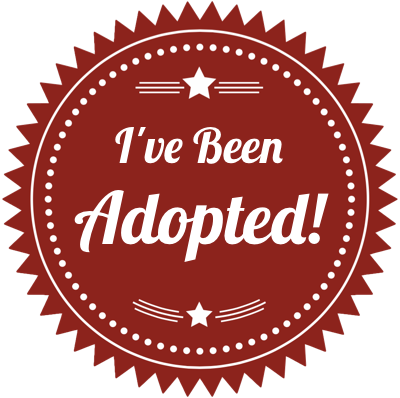 Bubs
Well GOSH! My name is Bubs and I am looking for a new home. I am a yellow male, 5 years old, neutered, housebroken, crate-trained and up to date on all my shots. I am feeling super loved right now and in return I am showering everyone I meet with kisses, lots and lots of kisses.
I wasn't always so loved. I was given up to the shelter by my family who could no longer afford to care for me. It was obvious that it had been quite some time since they could afford me. I was in poor shape. I had bacteria and yeast covering my body and into my ears. My coat was extremely coarse and brittle. I had two infected teeth, not to mention my nails looked like it had been years since they were trimmed. The day LRR pulled me from the shelter, I went straight to the vet to get on the mend. The vet took my blood and did scrapings. I got a nice healthy dose of antibiotics, ear meds and a few baths. Within the week, I had the two infected teeth removed, and two others because they were damaged from the infection, for a total of 4 in all. The bloodwork came back and also indicated I am hypothyroid and have lyme disease. Being hypothyroid means I need 2 little (not expensive) pills a day for the rest of my life probably but it's kind of like a lot of people take high cholesterol or blood pressure meds. If I take the meds, I will feel good and my coat will look normal. In the last few weeks, my coat has already shed all the dry and dead skin and I am starting to sparkle and turn to gold.
Don't feel sorry for me, I am going to be better than ever and looking for my special home. I am not a high energy boy, I prefer just to follow you around and sit close to you. Very close in fact. If you are willing to share the couch, I will be an eager volunteer. If you aren't willing to share the couch, I will find another spot you find more appropriate. I am very very easy. My foster mom's biggest complaint is that I am always in the way. She gets up to move around the kitchen and tada, I am right there. She turns around and again, tada, there I am. I guess I really need to work on giving her a little space but I just want to be close so when there is some loving or pets to be given, I don't miss my opportunity.
I have gotten along with every dog I have met with no problems. I am not really sure what it means to play, but I like to be close to people and dogs. The dogs in my foster family are showing me their toys and just yesterday, I tried it out. Pretty fun. I'll have to keep watching them and figuring out exactly what to do with them, but it seems pretty easy and lots of fun. I haven't been tested with cats just yet, but based upon my laid back demeanor, everyone's guessing I will be just fine.
Hope to see your application soon so we can get together soon.