Lucy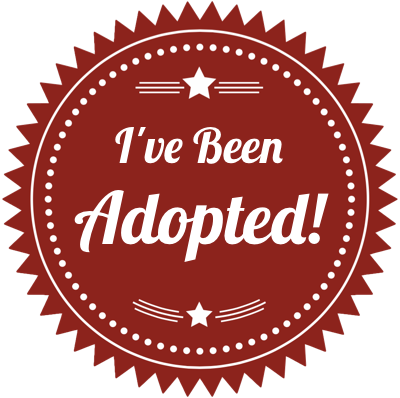 Lucy
"I Love Lucy". I am hopng to hear that more and more. My name is Lucy and I am a very sweet and cuddly black lab born in August of 2010 I am spayed, up to date on all of my shoots, housebroken, crate trained and I have AKC papers. I am on the smaller side of labbies, but there is plenty of me to love.
I'm sure you wondering how such a great gal like myself ended up at LRR. My human dad had to deploy and my human mom and two legged brother were having a tough time acclimating to life without dad. Because of the struggle they were having mom made the decision to give me to LRR so a family that can love me and take care of me may be found. I am having a lot of fun learning new things and meeting new people and dogs in my foster homes.
I am very smart (if I may say so myself) and learn things quickly. As I move from foster home to foster home I'm able to figure out the routine and the rules in just a few days. Most of my foster homes expect me to sit and wait for meals and to go through doors. I am learning that but waiting is really hard. Everyday I'm getting better at it. I'm learning down and I know my name and will come running when called.
One thing I am realizing is that my foster mom doesn't appreciate it when I try to greet her by jumping up to give her kisses. She has been working with me to sit when I get excited and I think I'm doing much better. Now when I start to jump I catch myself and sit so I can get loving and treats. I'm still young but picking this up quickly. I can also pull a little when we are walking because I want to check everything out and smell all of the smells. I hope to get a good manners training class when I find my forever home. That will help me and my family learn the same language so ensure that we are working together.
A couple of the foster homes I have been in have these little furry (cat) things running around. I like to sniff them but can take or leave them. I know they have these really sharp claws so the last thing I want to do is get them upset.
I enjoy playing with other dogs! Each foster home that has playful fun dogs are my friend. When I play with my foster brother, we like to play fetch but my foster mom laughs at us because we both run out for the ball and many times come running back without the ball. She keeps telling us we can only play fetch if we bring the ball back.
If you are ready to say "LUCY….I'm home" or "I Love Lucy", please send in an application!