Rita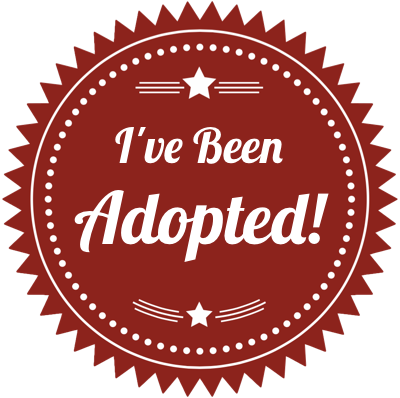 Rita
Hello….I am Rita, black female. I seem to be suffering from a bit of amnesia as I can't remember my previous life and since I came to the shelter as a stray, they can't fill in the blanks for me either. Phil and I were pulled from the same shelter by LRR on Groundhog's Day which is how we got our names. LRR is guessing i am about 3 years old. One thing they do know for sure is that I am spayed, housebroken, up to date on my shots and crate-trained.
I'm really quite a lover, not a fighter. I love people, I love dogs, I love strangers, I love strange dogs, probably in about that order. This is still all a bit new for me so I'm trying to learn some confidence but in the meantime I can be a little shy in a new environment. Give me a few days though and once I know your routine, I'm a happy girl.
One thing rescue noticed that gives them a clue that I may not have had the best start to life are the two bare spots on my neck. Everyone that sees them guesses they are probably from an electric fence or a shock collar. There's no guarantee the hair will grow back, but the looks don't bother me, its just cosmetic and I hope it won't bother you too.
I'm currently in a foster home with three other 4-legged siblings and I like all of them. I play with the younger boys in the style they prefer (one likes chase, the other wrestles), I'm flexible. I really love my foster parents and will follow them around to see what they're doing. Once they settle down, I'll lay down right at their feet for affection.
My foster mom considers me fairly low energy. I do like walks and I'm learning about the tennis ball, but I do settle down very well inside the house. I'm crate-trained and housebroken. I'm still learning about the whole leash-walking experience but I think I'm slowly getting better. Its not that I pull, I just wander a lot- zigzagging is what they call it.
I'm looking for a house that has lots and lots of affection to give and receive. I love walks and playtime but I best love just being near people. If that's the kind of dog you're looking for, send an application in today. I'll be waiting for my perfect forever home!