Ruby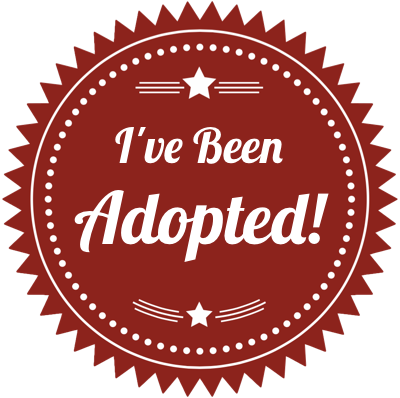 Ruby
My name is Ruby - and I am a GEM! That's right, you can say that you have a 70 lb Ruby. I am a yellow female, about 3.5 yrs old. I am spayed, housebroken, crate trained, good with dogs and cats. I will be "kid tested" soon, so you'll have to check back for the results. I am also current on all my vaccinations. I am lyme positive, so LRR is treating me for that.
Okay, how did I get here, I know that you are just itching to know! Well, my sister, Susie, and I came into to LRR after we were turned into the shelter. We had pretty good lives, then our owner had to go away for a very long time, and he gave us to a friend. His friend didn't take good care of us; we were running the streets, we were full of fleas and ticks, and we had to live outdoors for a few months…none of which we were used to. We were just miserable!
Well, when we got to the shelter it was so full with stray animals, that LRR was called to come and meet us. We were ready, we saw the LRR folks coming down the hall, we got our tennis balls, and stood there with bright eyes and wagging tails, we wanted OUT. We won…we went home with the LRR people. We got baths, flea treatment, worming meds, and we got spayed. Boy do we feel great!
Now to tell you the one weird thing about us - yes both of us. We have short tails. At first everyone thought our tails had been docked. But when we were spayed, the doctor xrayed our tails and looked close to see what was going on. There are no scars and no indication that they were docked…all the vets think that our short tails are a birth defect. They say that sometimes when there are lots of puppies in a litter, and the mom is small, that sort of thing happens. But trust me - we are no worse for wear! My tail is the shortest, and don't you worry, it wags, a lot…its quite a sight to see! There are photos posted of our short tails.
Okay, now to tell you about me. I am the wallflower, sweet, calm, settled girl. Yes, Susie is the party girl…she will tell you all about her personality in her bio - she loves to talk about herself! I like to sit quietly and take it all in. I love to be with other dogs, and I do play with them, but I am really a low energy girl, watch TV and cuddle kind of girl.
My foster brother is a yellow lab about my age. We play tug of war, we like to play chase, but all in short bursts. Then we like to chill out and chew antlers or squeak tennis balls - who knew there was such a fun thing as squeaking tennis balls! I do love those tennis balls!
My foster family says that I am the best and easiest foster dog they have had in a long time. I am a no assembly required. And they love that I have manners too! Yes, I am very well behaved…oh I said that already!
Susie and I have been in different foster homes for a while. Frankly, I like being without her, but if we had to be in the same home, I could live with that. She does overshadow me though. Its been fun to be the center of attention without her.
My perfect new home would be one with another dog, people that are hands on, yes, I love to be petted and talked to. I also want nice comfy dog beds, I love them. Oh and a nice big supply of squeaky tennis balls - that is a requirement! Just so you know, I love traveling in the car, so running errands with my new person or going on trips would be terrific! And I am great on a leash, so nice walks would be a real treat!
I'll be watching the applications to see if anyone applies on me….so hopefully I'll meet some of you really soon.