Susie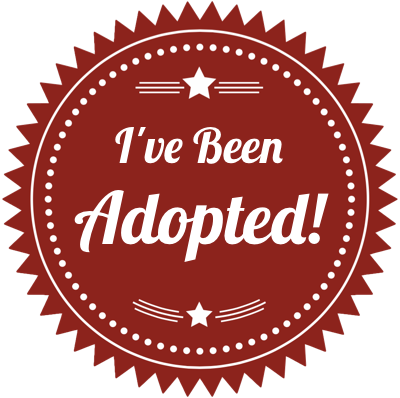 Susie
I am Susie, Ruby's sister, be sure to read her story too. I too am about 3.5 years old. I am a yellow female; spayed, current on vaccinations, housebroken, crate trained, good with dogs and cats. I will be kid tested soon - check back for the results! I weigh 67 lbs, and I am a medium energy girl.
As Ruby said in her story, we were given up to a shelter by our owners friend who wasn't taking good care of us. We were both full of fleas, we were dirty, and we had to live outside - it was horrible since we had never been in these conditions before. Made us a appreciate the good life.
Yes, I also have a short tail - mine was also a birth defect. Lucky me, my tail is a bit longer than Ruby's! Be sure to see the photos of our tails. But don't worry, our tails are just fine!
I have the outgoing personality. I am the party girl, Ruby is so boring, she would rather sit on the sidelines. No, I am not a crazy, active girl; but I love to chase tennis balls, run in the yard, and have a good time. I just smile all the time! I love meeting new people, chasing the dogs in a good game of chase, and I too love those squeaky tennis balls - what an invention! I am happy to settle down and watch TV too if you'd like. I can be as calm and settled as Ruby, but say "party" and I am there! A 3 word description for me is "no assembly required".
Living with Ruby was okay, but I am just fine without her. I'd like to have some other dogs around for company, but I don't see Ruby in the picture. So, don't think for one minute that the two of us need or want to be together.
What do I like….I bet you would like to know. I love nice comfy dog beds, tennis balls (all tennis balls!), I'd love for someone to toss those tennis balls for me to chase. Car rides are super fun! I love going in the car. A nice walk in the park is always a good thing. Can you provide any of those things?
Ruby and I will be watching the applications, we are each hoping to find a great new home!