Pepper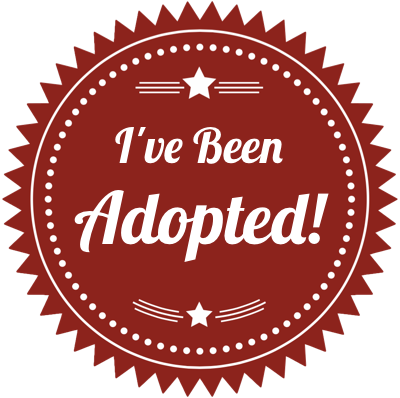 Pepper
Hola! My name is Pepper and, like my name, I can be sweet and loveable or hot and spicy. I have been spayed and have all of my vaccinations. I'm crate trained, house broken, love people and other dogs. I'm a gorgeous shiny 3 year old black girl. I'm working on my figure but you never ask a lady about her weight. I am fun loving, easy going, can play chase, or fetch and can crash with the best.
In my previous home, my family would let my companion and me out and then forget about us. There wasn't a fence and sometimes our noses would get the better of us and we would follow the smells. Next thing you would know it we would be in a new location and not always sure how to get home. So after a couple of trips to the shelter our family decided they were too busy for dogs. The shelter people saw what a sweet labbie I was and contacted LRR.
Living on the run and with a family that would forget about us wasn't fun. Foster life is pretty good! My foster family never puts me out and forgets about me. Even when I'm reluctant to go because it is raining like the dickens, my foster mom will walk out with me and make sure we all take care of business. They have the best soft dog beds. And they like to pet and snuggle with us. There was a little person visiting my foster mom and I had a great time snuggling with her while she read us a story. I was good about not trying to take her Huggy Bear even though it really looked like a dog toy.
Apparently one of the rules in my foster house is that you don't play at bed time. I think it is a silly rule and try to get my foster brother and sisters to play but they just ignore me. So after I have play bowed to them to try to engage them I will settle with a bone or antler. I have tried to sneak on the bed to snuggle and have been successful on occasion but know to get off when told.
I know my basic commands, sit, wait, come and leave it and get to practice them every day with my foster brother and sisters. Down is a little harder and I'm working on it. I can be a little exuberant about meeting people. My foster mom is working on me not jumping on people. I try to remember not to jump but sometimes it is so hard. I'm sure a good manners class would help me brush up on my manners and would allow me and my new family to get some good bonding time. I'm very food motivated so I learn fast when there is food involved, but I'm very polite about taking treats. All I want in life is to please my people.
My present foster family has a number of cats and I think they are pretty cool. My foster brother thinks it is great fun to chase the cats so of course I join it. I honor the gates and will just wag my entire body as I watch the cats on the other side of the gate. I'm sure once the cats got to know me they will realize I'm a sweetie pie.