Winston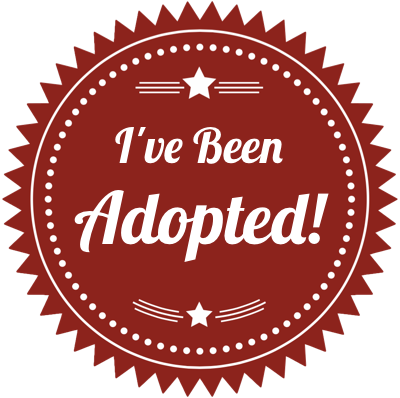 Winston
My name is Winston, and I am a 5 year old yellow male. I am neutered, housebroken, crate trained, good with dogs and cats. I am a nice medium energy boy, and yes, I am quite handsome. I am fully vaccinated and I am on heartworm preventative.
I came to LRR because my owner could no longer keep me. I was well cared for, and well loved, but due to a move and change in circumstances I couldn't go along. I was staying with my owners friends for a while too. Finally LRR got the call about me. And of course, they couldn't resist!
Well, I am a very settled boy. I know my obedience commands and I am very good at them. Knowing what is expected of me is always nice. I even do a few tricks! I'd like to continue with my obedience training…hopefully I'll be able to get my new owner trained just right.
Every one of my foster homes has loved me! They say that I am easy, well behaved and SOOO handsome. Right now I am living in a household with 3 other dogs, adults that are quiet and around a lot, and there are chickens outside - lots of chickens….nope I'm not even interested!
I am a bit shy when I first meet folks and it takes me 10 minutes or so to check out new people. I like to sniff them, look at them, lick them. But then, its time for petting, ball playing and getting to know each other. And in each of my foster homes it has taken at least 2 weeks for me to show my true personality, which by the way is goofy, fun and sweet all rolled into one!
My perfect home would be a quiet one, I can be an only dog with no problem, but I don't mind having a playmate. I'd like for someone to toss tennis balls for me. And ideally, keeping up on my obedience work is very important to me…I like learning new things.
I want my crate available, since I do like to be in my crate. I love car rides too.
I am so photogenic that all my foster homes want to take my picture. All of that posing for photos can be tiring…oh, they are calling me to pose some more - so I gotta go! But I am ready for a new home, so complete your online applications and LRR will review them. I hope to meet some new folks soon!
PS: NO CHILDREN under the age of 12 please!