Charlie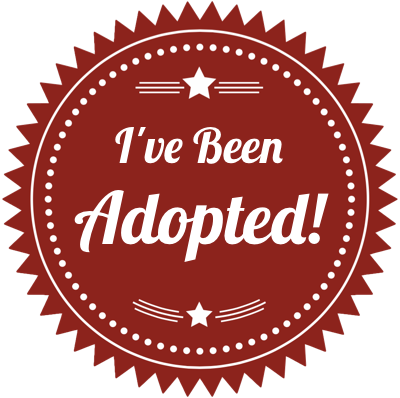 Charlie
Hello there, I am Charming Charlie, I am looking forward to meeting you! I am a black male lab. I'm neutered, have all my vaccinations, I'm housebroken and crate trained. I am a nice medium to low energy dog. I am good with dogs and have met a number of cats with no problem. My age - well, thats tough to say–the shelter couldn't age me, the rescue couldn't age me, the vet couldn't guess my age - so they are taking a guess 5-6 yrs old.
I was a stray in PA and ended up in a local shelter. Since I have great teeth, and a spry personality, it was difficult to guess my age. Every one is amazed at how great my teeth are,. After being in the shelter, I have lost track of time so I am no help at all.
Anyway, the rescue saw my picture on the shelter website and decided to check me out. Well, they sent a woman to look at me - I really impressed her. We went outside, I played, I gave her my paw, I came and sat nicely for her. Yep, I won! I was leaving that place!
So here I am with LRR. I have been to the vet and got a great health report - good bloodwork But I do have to be treated for Lyme disease, thats no biggie. Once again, the vet didn't have a clue how old I am…my secret!
I was in a foster home with 4 other dogs. Gosh they like to play a lot, and we have such fun. We run and play, and then we crash on the dog beds in the living room and take naps. I haven't had this much fun in a long time!
I am now in a foster home with 2 dogs, lots of grandkids, and a swimming pool. The kids are so cute, I like sleeping with them and just hanging out with them. But my favorite thing is a nice cool dip in the pool before breakfast! Nothing like a lap or two to get you ready for the day. I am quite a swimmer.
All of my foster parents say that I am a great boy - and an easy foster to have. They love that I am well behaved and have a charming personality. They did tell me that I'll be tested with some kids pretty soon, I'll get back to you on the results. I know if I am good with kids, but I have play this game with these LRR folks.
My perfect home - Well, I love car rides, I love walks, and just hanging out around the house. Movies and popcorn is really good too! And gee, a pool would be nice - we could swim together! Any interest in meeting me? I sure hope so, I am ready for more new adventures!