Hanna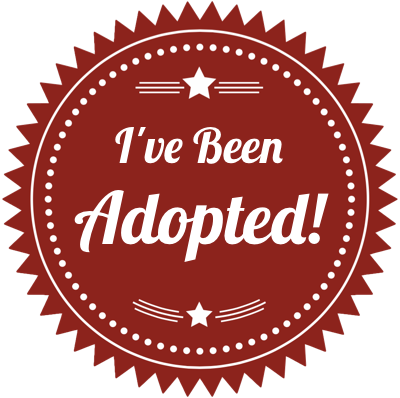 Hanna
Its me! Hanna! or Hanna-Banana. I am a 2.5 year old black lab. I'm still waiting for the technology where you can reach into your computer and pet me while I tell you my story but until then, I'll just have to settle for cuddling with my foster home until my forever family comes to get me. I am housebroken, crate-trained, up to date on all my shots and a wonderful family companion.
The vet says I'm 72 lbs and need to lose a few pounds to get my girlish figure back. I'm trying to convince my foster family that the vet's scales were wrong plus I have extra heavy bones but they don't seem to believe me yet so I'm on a strict diet.
My previous family took good care of me but had to move and couldn't take me with them. I love the people at LRR but I can't wait to go to my permanent home. I love love love people and attention. If you sit and pet me, I'll be happy for hours and hours. I'm great at cuddling and I give nice little kisses, not big slobbery kisses like my foster brother (yech). I used to live with a 11-month old baby, plus my previous foster home had three 2-legged siblings I could cuddle with all the time, so I'm really good with kids. My current foster home has really active 4-legged kids who I play with all the time, so I'm really good with other dogs too. Fact is that I just love people and dogs in all shapes and sizes, I'm not really that picky as long as you have some time for me.
Although I'm housebroken and crate-trained, I'm still learning all about this whole leash-walking-thing. I get so excited by the walking, sniffing, and general outdoors that I forget that my person is tethered to me. We're still working on it and I'm getting better everyday.
I tend to be flexible depending on what's going on around me. If everyone is playing and jumping around, I'm the first to join in the fun. If everyone is just couch-potatoing, I'm just as happy to lay out and snore with the best of them. If I feel you haven't pet me enough for the day, I'll give your arm a nudge and collapse right next to you for my share of belly rubs.
So if I sound like your kind of dog, send in an application! I can't wait to meet you and be the bestest friend you've ever had.