Roxie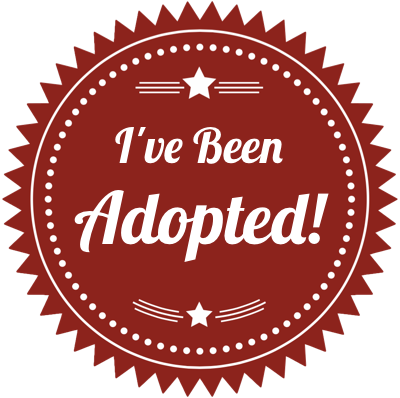 Roxie
My name is Roxie and I came to LRR with my litter mate Dutchess. You can tell from our gorgeous honey eyes that we are related. I am 18 months old but don't let that deter you because I am extremely settled and mature for my age. I am a very pretty Black spayed girl. I have all of my vaccinations, I am crate trained, and I love other dogs.
My first family had a child and a cat so I have been around them my entire life. There are also cats in my foster home. They can be pretty scary and I usually try to keep my distance from them. I know if they turn towards me and make that hissing noise to back away. Unfortuantley, due to financial pressures, my previous family made the difficult decision to contact LRR to ensure that we had a family that could provide us with all of the things young growing labbies need. We were well loved but never given any basic manners. My foster home is working on teaching me. I am learning sit, wait, leave it and am working on down. As you can see I am a quick learner and want to please my people.
A lady never tells her weight, but I am a little embarrassed to say that even at my young age I need to shed a few pounds. When my diet is complete, I am going to be a nice average sized lab female. My foster family has been making sure I get good food (maybe a little less then I would like) and taking me for exercise. We have been going a couple times each week to the Canine Fitness Center to swim and to help me shed the pounds faster. I am a natural in the pool and really enjoy swimming laps. I enjoy following my foster mom around the pool edge. Only problem is she complaining that my swimming has become a track event for her.
I am starting to learn about these great things called toys. I really like the hard things to chew on like nylabones and antlers. One of my foster sisters is into retrieving. She can spend hours racing after the tennis ball, bringing it back, only to chase after it again. Im not a big retriever. I will chase the dogs that are running around, but when we go outside I prefer to stay near my people or wander in the back yard sniffing all of the good sniffs.
My foster home really soft, smooshy, soft dog beds. They are great but I do try sneak on the people bed during the night. My foster sister is allowed on the bed so I figure it is okay. However since we dont' know if my forever family wants me on the bed, my foster mom is making me get off —-but a girl can dream. My foster mom says that I am really not a bed hog but I have to sleep in the dog bed.
I am looking for a home that will give me lots of love, spend time with me, snuggle with me and have me be part of the family. I would prefer another dog in the house to help me learn all of the things I need to learn. While I love my sister Dutchess, we are not looking for the same forever home. We are having a great time meeting new people, dogs and doing new things. I am young so I still have a lot to learn and would like to have a new family and canine sibling to learn it with.