Bella (formerly Dutchess)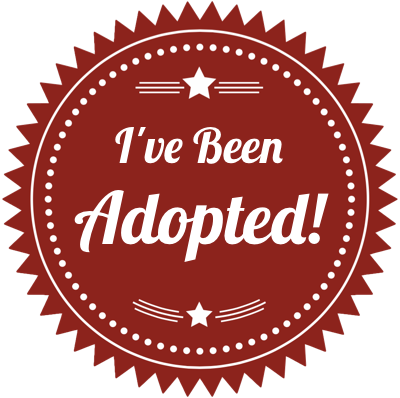 Dutchess
Hi there, my name is Dutchess - my sister is Roxie. I am a yellow female, spayed, housebroken and crate trained. I love other dogs, I lived with a small child and a cat and Roxie too of course. Our birthdate is 12/4/10, so we are just teenagers! BUT like Roxie said, don't let that deter you - we are very mature girls for our age.
I am loving having other dogs to play with! We can play and snuggle together and have a great time. As much as Roxie and I love other dogs, being with each other is not so important - we just want to be sure that we can get some canine companionship where ever we go.
Manners is something that we came to LRR without. But our foster families have been working with us. I have learned come, sit, no, and off. I had to learn off since I like to try to get in the bed with my foster parents, but it was a bit crowded with me there.
My foster Mom said that I am one of the easiest foster labs she's had in her house. I do love to just hang out with the family - I'll lay at their feet, chew on a bone, play quiet doggie games with my foster brothers, and just nap sometimes. And my foster Dad goes out to "scoop" the yard every day, and I love just following him all around the yard, he talks to me a lot…sometimes we all sneak away and he is just talking to himself! Kind of funny!
Anyway, I am a nice medium energy girl, I am very gentle, and I love to be hugged and petted. I would be happy to spend time in your lap and your bed if you would let me.
If you think I might be a good match for your family, please be sure to apply. Roxie and I will be checking the apps daily - hope to you meet some of you really soon.