Brady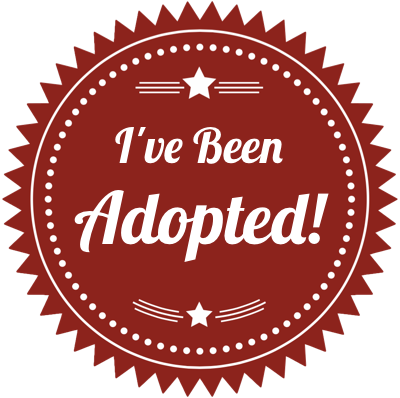 Brady
Its swimming weather - want to join me? My name is Brady and I'm an extremely handsome gentleman if I do say so myself. I'm a 6 year young black male, neutered, up to date on my shots, totally house broken and crate trained. I am good with dogs and cats, and I'll be tested with children soon, but LRR heard that I did spend time with kids.
My previous owner loved me very much and took really good care of me. He was a college student and when he was finished with school he entered the military. He tried placing me with his grandfather (my great-grandfather) but there were already too many animals and I spent a lot of time outside. Because my dad loved me so much he made the extremely tough decision to give me to LRR so I would get a great new home.
When I first got to my foster house I was very depressed because I missed my owner and my canine brother. The nice people at LRR have been telling me I'm a lucky dog because they will find me the perfect home. They make sure I get plenty of exercise, good food and lots of love.
I enjoy playing with all of my foster brothers and sisters. I am a great retriever but sometimes I forget to drop the ball when I bring it back. I tend to be a bit of a talker when I'm playing ball and chase with the other dogs. Sometimes I will walk around with a toy in my mouth and it sounds like I'm growling but it is only play. LRR is working with me so I understand what is and isn't acceptable play.
I know all of my commands come, sit, stay, down, and heel. I walk nicely on a leash but will pull if I get excited or see something (another dog) that I want to say HI to. If you give me a correction I will fall back into a heel. My dad also trained me to sit quietly until given the find it command. My foster mom tells me this is useful because when I'm in the back yard and she tells me "find it" I find and bring back abandoned tennis balls. When I'm busy playing with the other dogs I sometimes forget my commands.
My present foster home has cats in it and I can take them or leave them. Sometimes if the cats run I will chase because it is what is expected but I'm really not that interested in them. I know if a cat turns towards you, you need to back away.
I'm looking for a home that will spend lots of time with me, enjoys taking me on walks and car rides. I might take a little time to warm up to you but I promise it will be worth it.
All of my foster homes with LRR have loved having me visit since I am such a nice gentleman. So what are you waiting for, the application is here on the website and ready to be completed!