Dusty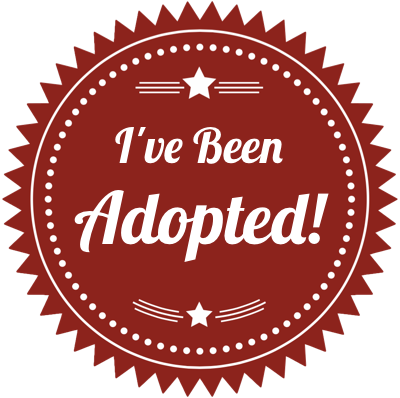 Dusty
Howdy Folks! Dusty is my name! Yes, I'm a handsome boy, I have a dynamic face, and a personality to go with it. I am a 10 - 12 month old lab, I'm housebroken, crate trained, neutered, and have all my vaccinations. I am good with dogs and cats, and I'll be tested with kids soon - check back for the update. Yes, I have that young lab energy, BUT I can also settle. I love car rides and walks and will be happy to climb into your lap and cuddle. I'm a little guy, I weigh in at 66 lbs, and I'm fit as a fiddle.
I was a stray in a shelter. They loved me so much that they called LRR to see if I could move into a foster home while I wait for a new home. Well, the folks at LRR met me and instantly realized that I am one terrific lab! No one can imagine why my owners didn't come to claim me.
My perfect home would be one that likes to go for walks and will play with me in the yard. If I had another dog to play with that would be good too, or a cat that I could hang out with wouldn't be so bad. I know some basic commands, I know sit, come, stay and down. Sometimes I don't do them immediately but I do know them. I guess that means an obedience class might be order…how much fun would that be!
So what do you think? Like walks, ball playing, and cuddling? It might be time for a great little lab companion to do all those things with you!