Dakota (Kota)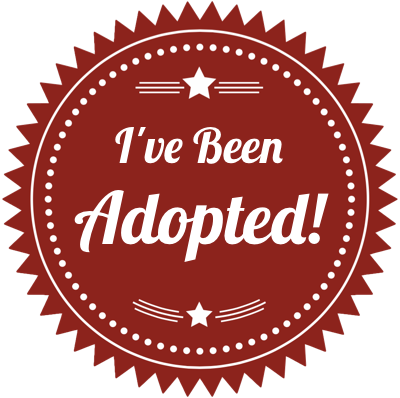 Dakota (Kota)
My name Dakota, my friends call me "Kota". I am a 6 year old black male. I am neutered, housebroken, crate trained, good with dogs, soon I'll be tested with cats and kids soon, check back for an update. I am current on all of my vacinations too. I weigh in 85 lbs, and I am a low energy dog, BUT I love going for walks!
Harley and I were given up to LRR by our owner. Be sure to read Harleys story, since he needs a new home too.
Our owner got us long before a new person was in the picture. We were her family for years. But one day, she came home and found that I had been treated badly. I was quickly taken to the vet to make sure that I was going to be okay. Well, Harley and I were happy to learn that the person that did this was no longer going to be part of our lives. I wish I knew what it was that I did to deserve to be treated badly. Anyway, we were given up to LRR because our owner could no longer keep us.
The good thing is that I am doing just fine. Yes, like all dogs, I have a few little quirks, and they may be a result of being treated badly. Sometimes when I go outside, I don't like to come in the door past a person. My foster parents learned that the best way to get me in is to come outside and put a leash on me and I'll go right in with you. As soon I am sure that the people are not going to hurt me, I am happy to come in when I am called.
I do pull when I am walked on a leash, but I LOVE to go for walks. Gosh, we meet new people and dogs, and its so much fun! I walk very well with a gentle leader collar.
People are interesting creatures, don't you think? I do love them, I love to be in their lap, cuddle on the couch, watch movies with them, and I love being petted. I am quiet, but I will remind you if you forget to feed me dinner. I will also give you gentle kisses and be a faithful companion.
My perfect home would be a nice quiet household, some people that will hug on me, and take me for walks; cuddling is good too! I don't need to have another dog around, but if the other dog is nice, having canine company is good too. I don't need much, so if you think we might be a good match please apply on me. I hope to meet some new folks really soon!