Bones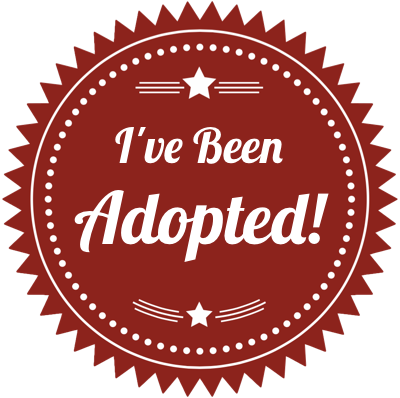 Bones
Hello there! My name is Bones. No one knows why I have that name. Although I'm a trim 65 pounds, I've never been too skinny. Well, anyway, I am about 3 ½ years old and as you can see, I am a black male, neutered, h/w negative, housebroken, crate trained and up to date on all my shots. I even have nice, shiny, clean white teeth since LRR got them cleaned for me when I first arrived. Now I have a million-watt smile!
I came to LRR with my littermate, Jessie. We spent the first three years of our lives with a family that had two children and one other dog. I heard that one of the kids became allergic to dogs, so Jessie and I were left at the shelter. Have you ever been to an animal shelter? I hadn't and I didn't like it at all. It was super loud with all the other dogs talking and the floors were cold and hard. I was so scared; except for Jessie, I didn't know anyone there and I didn't know what was going to happen next. The people there were really nice, but still – it's no place for a dog to live.
I am so happy LRR came to get us! I'm glad that Jessie is getting her leg fixed and we are doing just fine being apart from one another. I know she is going to find a perfect family just like me!
I do want to let you know that I will need a little bit of time to warm up to you. You see, after my first family took me to the shelter, I really need to be sure that my next family will love me forever. I'm a soft-hearted guy and I don't want to get my heart broken again. I don't mind telling you – I'm totally worth it!
So – more about me. I love my crate, so my new family should have one for me. That's where I go to chill out, especially when people I don't know come to visit. I will sit very nicely when you tell me to, and I know what "off" means. I also know not to bother things that don't belong to me. Once I've gotten to know them, I love people, especially if they give me belly rubs. You know, I heard that petting a dog can help people lower your stress levels. So you see, petting me works out well for both of us! My foster mom said I'm really affectionate, which means that I love to get pets and scratches, and give you nice little kisses to thank you. When you're not petting me, I also like to take walks (of course, I don't tug on my leash), snuggle up for a nap, or sit in front of the window and watch the world go by. I like to chew on Nylabones and antlers, but I'm still trying to figure out what is supposed to be fun about all these other toys my foster sister shares with me. I like other dogs and enjoy playing with them. If they don't want to play with me (can you even imagine such a thing???), I will just leave them alone. But LRR thinks I REALLY need another dog in my next home for me to learn the ropes from.
Oh – and my two favorite times of the day are when we first wake up in the morning and when you come home from that place called "work" every day. Then I am so happy that I can't just wag my tail; I have to wag the entire back half of my body.
I always have been with another dog and I'd really like my new family to have another dog. I want a buddy for life. I have been around a few kids and my eyes just light up with them too. My foster family has a cat and I seem to be a good with her too.
So what do you think? Could you be the perfect family that will love me forever and greet me every day as happily as I greet you? Hurry up with your application – I'll be waiting!