Jessie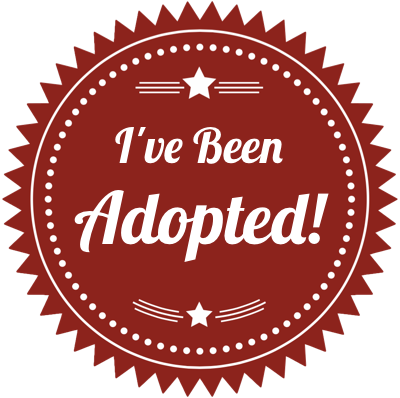 Jessie
I heard its Dog Days! Wow! Just for me?! My name is Jessie and I am a spayed black female. I am up to date on all my shots, housebroken, crate-trained and as happy as can be. I am currently lugging around a pretty heavy cast on my leg to repair my ACL but we can talk about that in a minute. I am a petite girl, about 55lbs.
You probably saw that Bones and I came into the rescue together. We knew each other since we were puppies. Our family determined that we needed to move out because their son was allergic to dogs and three dogs was two too many. So, Bones and I lived in the shelter for 10 days before LRR pulled us out. We were both incredibly scared and not doing well in the shelter environment. Since we got into fostercare, we are much happier. I am thrilled that LRR even noticed that I had a limp and had an orthopedic vet take a look at me. They realized I had a torn ACL and it had been torn for quite some time. No worries, I am in a cast right now but should be as good as new very soon.
I get around just fine on my three legs and my cast. My foster mom wishes I would SLOW down a little. I am not supposed to be running or jumping or playing. But, its hard not to feel good after being in pain for so long. I get off my hard cast next week and then they say I will have a soft cast for another few weeks and then I am FREE. Well, not completely, I have to do some rehab to get my leg back in the groove.
As for my personality, I am a happy girl. Initially, like Bones, I am a little hesitant, but once we are friends and know each other, you won't want to keep your hands off me. I like toys, bones, and other dogs. I am good with cats too. My eyes just light up when children are in the room and looking to play with me.
I hope your not turned off by my leg, because I am a terrific girl with a terrific personality looking only the most terrific home. Please take a look at my smile and send in your application. I will be relaxing on the dog beds reading the applications.