Bert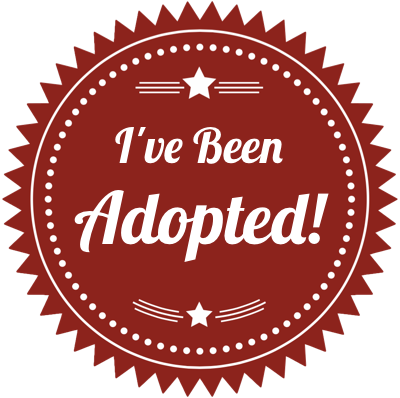 Bert
Hi everybody, my name is Bert, as in Best Ever Retriever, Thank you. I am a 4 year old lanky yellow male and have expressive eye brows. I am neutered, completely housebroken, crate trained, and up to date on all my vaccinations. I am a lover. I love people, other dogs, walks, retrieving balls and not returning them. I do not think there is anything I do not enjoy doing. I am a healthy 80 pounds. I have a very deep "manly" bark which might scare some people but I'm extremely friendly and just saying Hi.
In my previous home, my mom was allergic to me so I had to stay in the basement. My dad had to work long hours so I spend a lot of time a lot of time alone in the basement. My dad's job was going to require that he travel, so because he loved me so much he decided it was best for me to find a new home that could give me back all of the loving I have to give. So he contacted LRR and now I'm looking for my forever home.
Foster life is pretty good! Living in the basement by myself was boring and even though I had some toys, I would amuse myself with old water bottles and other things I could find. My foster family is trying to show me what is and what isn't acceptable. At my foster home there is this basket with all of these things in it. I like to check out all of the items and when I find something great I bring it to my foster mom to show her my great finds and share them with her so she might play with me. She has been complaining that I pile all of the toys in her chair. I guess sitting on a bone isn't comfortable. I can also entertain myself if my foster mom doesn't want to play. Just so you know I have been thinking about training to be in the next Olympics. My foster Mom said I was doing a great workout with the 5 lb dumbbell. I will admit it was a little more challenging than my normal toys but I thought it was great for doing mouth curls.
I'm not so sure about playing with the other dogs in my foster home. One of my foster sisters jumps around, gets in my face and then runs, or holds a toy in her mouth comes up to me and puts the toy in my face and run's away. What's that all about? The other foster dog seems to live to retrieve the ball. Don't get me wrong retrieving is great fun but so is playing with the tennis ball by yourself. I also really like hard things to chew on like bones, antlers, etc.
When I was younger I went to obedience training but am a little rusty on my manners. My foster dad is taking me to an obedience class to work with me on my sits, downs and stays and tells me I'm getting better but its going to take a while. I walk nicely on a leash, but find it tough to control myself when meeting someone new so I can be a little exuberant about meeting people. I'm sure a follow-on good manners class would help me fine-tune my manners and would allow me and my new family to get some good bonding time. I'm very food motivated so I learn fast when there is food involved, but I'm very polite about taking treats. All I want in life is to please my people.
I have been tested with children and was told I did well but I am very enthusiastic and what one might call a little too enthusiastic with small children. I am not sure why but for some reason I do not think sitting on kids' heads when playing is encouraged. I thought it was a pretty cool move on my part but my foster Mom did not agree. So I will be the first to admit that I still have a bunch of things to learn. Because I have not learned how to channel my enthusiasm, I am not recommended for little children until I perfect my obedience skills.
My present foster family has a number of cats and I think they are pretty cool but when I bark to say Hello, they all run away. My foster mom laughs at me and tells me that my manly bark is scaring the cats. Oh well if the cats don't want to come see me I'm happy entertaining myself. I'm sure once they get to know me they will realize I'm a sweetie pie.
I am looking for a home that will give me lot of loving, spend time with me, snuggle with me and have me be part of the family. I'm young so I still have a lot to learn and would like to have a new family to learn it with. So if you think your family might be looking for a big personality, I'm the guy for you.