Dexter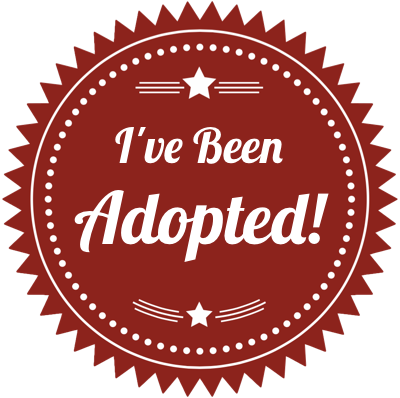 Dexter
Hey you! I am Dexter, a pretty cool name for a pretty cool guy. I was given up to a shelter by my family because they could no longer afford to care for me. I was born in June 2010 which makes me a little over 1.5yrs old. I am crate trained, housebroken, up to date on all my shots and neutered. I am a big tall boy.
My family really loved me but the expense of caring for another being became too much for them. They took me to doggie school when I was a baby to learn some good manners and they took good care of me. But, there came a time when they could not care for me financially, so they turned me into the shelter hoping someone else would fall in love with me. That is where LRR came in and pulled me from the shelter. When I first came in, I was a bit dingy, dirty and had a flea allergy. Nothing a good bath and a few meds did not fix. I am doing wonderful now and if I had not told you, you would not have known.
I am a big boy but there is more of me to love. I am currently in a foster family with two girls. The girls are a bit older which is a lot of fun. I am pretty good about leaving their toys alone, except I have a soft spot for crayons…they look kind of like milkbones? Or that's what I am telling myself. LRR thinks that based upon my nice size, I would probably be a little too much for those little ones less steady on their feet. I am all love and can get excited to see people. I am a leaner which means, I like to get really close to humans and lean on them. I enjoy playing with other dogs, but right now my foster family does not have any other dogs and I am soaking up the love all by myself.
I love to go for walks and will even help you get the leash out. I grab the leash and put it in my mouth so that we can get going. I do enjoy a good game of retrieving but can't always be sure those humans will give me my ball back, so I am not super at dropping the ball to have it thrown again. When the family is busy doing what families do, I entertain myself. My favorite game is to grab a ball and put it in my mouth. I then bat around another ball and chase it around the room. Othertimes, I will lay on my back and toss the soft toys up in the air and pounce to get them. I am still a bit of a puppy at heart!
If your looking for a nice big love for your home, I would love to meet you.