Molly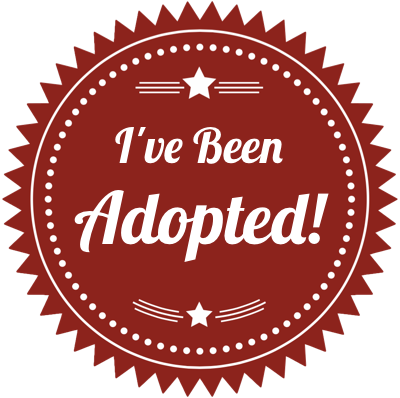 Molly
Hi, there. My name is Molly and I came to LRR with my littermate Evie. We are spayed and have all of our vaccinations. Despite never having lived inside a house before coming to LRR, I am housebroken and crate trained. My first family told LRR that I was born on 3/29/08 which makes me almost 4yrs old. I am about 75lbs. Not to be shy or modest, but I am a cuttie and I am such a sweetie. I love to have fun and make the best companion. I have been described as the social butterfly and the party girl while Evie is the more sensible one.
As you read in Evie's story, we used to live with a family, but were never permitted inside their house and were supposed stay in a shed. We kept escaping from the electric fence and ended up at LRR. I'm not sure why someone would keep us in a shed. Luckily, that shed is history now. I love to be around people and I definitely love being inside a nice, warm house!
I love to go on nice long walks and visit the dog park. While the dogs are fun, most of all, I enjoy being with people. A perfect place to make friends and flirt with all the neighborhood humans. Since I'm only a teenager lab looking to have fun, I have some energy and love to play, but then I get tired and take nice long naps during the day. I'm still getting used to toys, but I'm starting to enjoy them. My foster mom sometimes hears me barking and then finds me wagging my tail and running around all the toys I now have. I like to make a little pile with them and then I'll select one to chew. As for what I know, I know how to charm you, I know how to be cute, I know how to make you smile. My foster homes are teaching me to sit and like all good labbies I would benefit from spending a little more time in school learning the basics.
I've been around children and I'm good with other dogs. I'm currently enjoying life as an only dog with my foster mom, so while I love to be the life of a party, I would probably be fine as an only dog, too. I'm good around cats, although sometimes I will chase them to play.
Evie and I had a great time together, but our personalities are shining now as we come out of our shells. We want to each find a family of our own. So, if you're looking for a sweet and loving dog like me. I'll be waiting.