Evie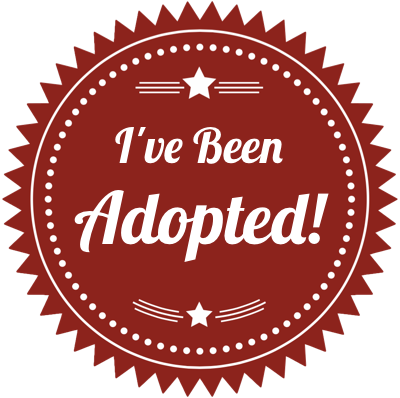 Evie
Seasons Greetings! My name is Evie and I came to LRR with my littermate Mollie. We are spayed and have all of our vaccinations. I'm crate trained, and I love other dogs. My first family told LRR that I am about 4 yrs old. I am extremely settled, fun, easy going and willing to learn. I am a "fluffy" 90lb very pretty Black labbie. LRR has me working on losing a couple of those "fluffy" pounds to get my girlish figure by spring.
I bet you want to know a little more about where Mollie and I came from and why we are with LRR. Mollie and I were kept outside in a shed with an electric fence. I guess our family thought we needed a place of our own. Like typical teenagers Mollie and I were bored and curious about the world around us. During the days we would leave our electric fence and wander out to check out all of the exciting things going on around us. Typically Mollie and I would go in search of people to hang around with. As Labs we love to be around our people (or any people) and hanging around in the backyard by ourselves got to be boring. We tried to be home by dark, but after a number of close calls our family decided that we were unable to keep us safe and called LRR.
Foster life is pretty good! Living in the shed, we didn't have a lot of "things". I am starting to learn about these great things called toys. At my foster home, there are only unstuffed soft toys . My foster mom explained to me that my foster sisters think they are much more fun without the stuffing. They are fun to play with and try to get my foster sisters to play tug. One of my foster sister's is into this retrieving thing. I don't get it. She runs out gets the ball runs back and then runs out to get the ball again. Weird. My other foster sister runs out gets the ball and then runs up to me puts the ball in my face and runs away. I don't understand that either. I also really like hard things to chew on like bones, antlers etc.
When I go outside to potty or play, I want to stay near people. I don't want to be left outside again. I prefer if you stand outside and watch me. I know sit and am learning wait. I have figured out that to come in the house I need to sit and wait when the door is open. I wait until my foster sisters start into the house. I also know I need to be sitting to get my meals. My foster parents say I'm a fast learner. I walk nicely on a leash. When I'm checking things in the house and my foster mom tells me to stop I know to immediately put on the brakes and return to her. I'm sure I would flourish with obedience training seeing all I want to do is to please my people.
My first family had children so I have been around little ones my entire life. LRR has cat tested me and I think the cats are really interesting and I want to get to know them. The cats aren't as interested in me. My foster home has a bunch of cats and I just want to play with them but I guess I'm a little too enthusiastic for them because they are keeping their distance. If your cat doesn't want 90 pounds of fun up close and personal, I might not be the best dog for your family.
I am looking for a home that will give me lot of loving, spend time with me, snuggle with me and have me be part of the family. I'm young so I still have a lot to learn and would like to have a new family to learn it with.