Bryce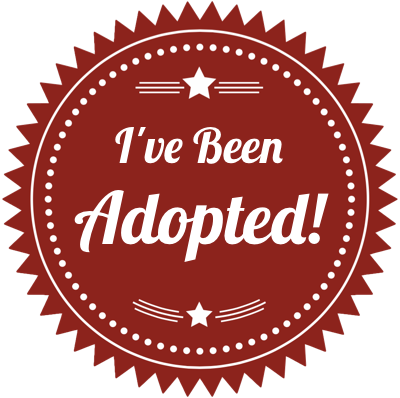 Bryce
Hi, hi, hi!! I'm Bryce and I LOVE you…and you, and you, and you! Ok, my foster mom says to relax and tell my story to all you nice people out there. My birthdate is 8/3/2010. Originally my owner's boyfriend bought me as a present for her but then they broke up so I ended up back with his parents and in a crate a lot.
You'd think I'd hate the crate with all that time but actually it's a safe haven for me. Unfortunately my previous family didn't give me a lot of exposure to regular everyday things so lots of things make me a bit skittish but lots of new experiences are making me a lot more brave now. Whenever I feel a bit insecure though, I head straight into my crate and relax.
I've been staying with LRR and it's been a total blast. I get to play with other dogs - I LOVE to play with other dogs; I get to play fetch outside - I LOVE to play fetch; I get to be near people all the time - I LOVE LOVE LOVE people. My foster mom says I have a lot of enthusiasm and I'm getting a chance to live my puppyhood finally.
In case you think I'm just a big puppy, I want to let you know that I do have a calm side to me and I am more mature than you would expect. My foster mom says I'm the best walker she's ever seen. I've got some basic obedience down, I'm crate-trained, and I'm housebroken. I also take treats really gently, I'll sit patiently next to you just getting pets, and if you're busy doing stuff, I'll just relax and sleep until you have some free time for me.
I'm looking for a home who is willing to continue to work with me and teach me lots of new things. I am a smart boy that wants to please. I'm still have some puppy in me which means I'm still learning. My foster mom says I have a gentle disposition, a lot of affection (I think she has a soft spot for me). I'd love to have a canine playmate too. So if you're looking for a dog that really wants to please and would love to be your best friend, send in an application.