Moe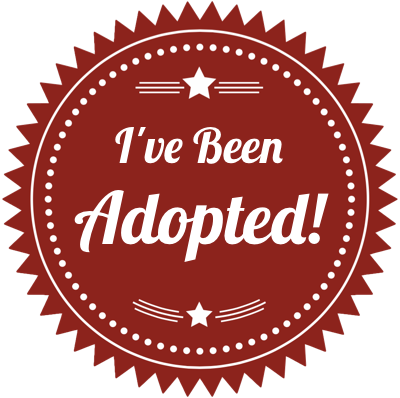 Moe
Hi there – I'm Moe! I'm a black male, about 1 ½ years old. I can't remember what my real birthday is, so I'm going to let my new family choose one and we can celebrate together every year! I am healthy, up to date on all my shots, crate trained, housebroken and neutered. I weigh 94 pounds but my foster mom is helping me lose about 5 or 10 so that I get to my perfect weight. I'm also really tall which is nice because it makes it easy to look at everything going on around me.
I was a stray to a shelter. The people at the shelter were super nice to me and I liked them, but it was loud there and I was scared, so I was happy when they called LRR. A lady came to meet me and she did all these silly things, like look at my teeth and ears, put her hands in my food and even snuggle with me on the sofa. I'm not sure why she did all that stuff, but I figured she had her reasons and when she was done, she took me home with her! She even noticed how calm I was when there were a lot of thunderstorms on the ride home – hey, they never last long, you know. Nothing to worry about.
Since I've been at LRR, I've had lots fun playing with the other dogs. I like to play chase and wrestle and run around, then I come in the house and take a nap. I love to chew on marrow bones – those things are awesome! I also like to play with tennis balls. I will sit when you tell me to and also know what "off" means, but I need someone to practice those with me and also teach me some other words my foster sister knows, like "stay" and "come." There aren't any cats in this house, but I've met cats before and I can take them or leave them. My foster mom says I'm good in the house; I'm very tall so I like to come in the kitchen and smell all the nice things, but I don't put my paws on the counter. I also like to lay on the sofa or the bed, but if you don't allow that, you can tell me "off" and I'll get down. Oh, and I know what a leash is. When you pull that out, it means we are going for a walk, which is one of my favorite things to do. I do pretty well on a leash – I know it's not polite to tug – and I like to smell all the smells and look at all the stuff going on outside.
LRR has learned that I do need the company of another dog. I am most happy and comfortable when there is another canine companion. They don't have to play with me, they just need to show me around and show me everything is okay.
So now I'm ready to hear all about you and your family. Do you think that we might be a good match? If you're looking for a handsome, happy, fun-loving boy, we might be a great fit. Send in your application – I'll be watching!