Monty (formerly Taz)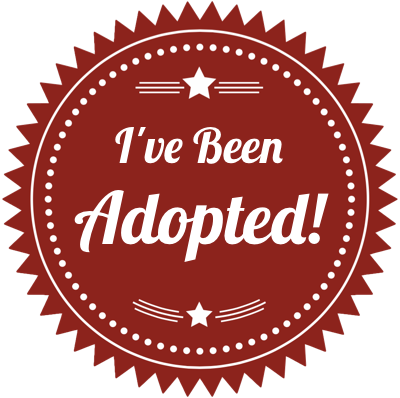 Taz
My name is Taz and I came to LRR with my litter mate Billy. I am a youngster at about 1.5 years old. But don't let that stop you I am extremely settled and easy going. I am 70lb, and as you can see from my photos I'm a Yellow. I am recently neutered, have all of my vaccinations, I'm crate trained, and I love other dogs.
Billy and I were kept as outside dogs and unfortunately the family who had us provided us with substandard accommodations. The local Animal Control visited a number of times trying to improve our living conditions and after a while realized we would be better off not in that environment. The Shelter people realized what great guys we are so they contacted LRR and now we are living the life.
In my foster home there are these amazing things called dog beds. They are the greatest. I will sleep all night on a dog bed next to my people's bed and not touch anything I shouldn't. The other great thing in my foster home is this big basket that has all of these things in it. I see my foster sisters taking these things out of the basket and playing with them. When they are done playing I will check out these things and bring them back to the dog bed. Some of these things are round and others are hard and good for chewing. My foster mom laughs at me because she tells me I am a good boy for rounding up all of the toys but why can't I put the toys back in the toy basket. I like to keep my options open so I surround myself with all of the items from the basket. I am more than happy to share my good fortune with the other dogs in the house.
One of my foster sister's likes to play fetch and is great about bring the tennis ball back to have it thrown again. I don't get it. I like to chase her when she runs but I'm not sure why she keeps bring the ball back only to have it thrown. I do like running around in the back yard after my foster sisters and if I get the tennis ball I like to run around with it in my mouth. I do have the ability to jump a 4' fence so I am looking for a home that has a 6' fence or a home that will run with me.
I have been cat tested and I think the cats are REALLY interesting, probably too interesting for the cats comfort.
I have also been fostered in a foster home with kids and I am super with the kids~ we have a wonderful time playing, snuggling and just hanging out.
I'm learning to sit and wait to get into the house. It is really hard to sit and wait outside when the door opens up. I don't want to be left outside again but am learning that if I do as I'm told I will be allowed in the house. I walk nicely on a leash and make sure to check in with the person I'm walking with for direction. I ride nicely in the car calmly lying down in the back seat.
I am looking for a home that give me loving spend time with me, let me snuggle with the family. Since I can be interested in checking out what is outside of my yard, I will need a nice tall fence. I'm a youngster so I still have a lot to learn and would like to have a new family to learn it with.