Angus (formerly Moe)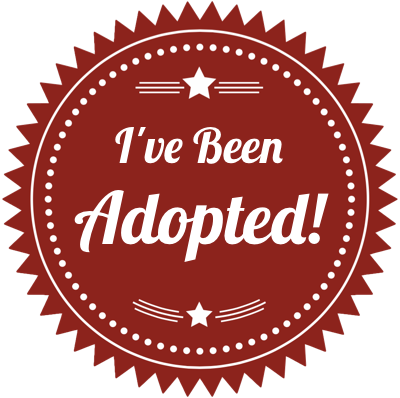 Moe
My name is Moe. I am a 3 year old black male, neutered, housebroken, crate trained, good with dogs and I love people. I am a sweet, settled, nice boy.
My owner gave me up to the shelter because she couldn't take care of me anymore. And she took my littermate, Clyde, there too. We were in the shelter for more than a month. Thank goodness LRR came to get us.
As you can see, I am a very handsome boy. I am not very big, I weigh in at a nice 70 lbs. I am mostly an English lab, short and stocky. I love to be petted, I will play a little, I walk nicely on a leash and I love car rides.
My brother Clyde and I are both available. But Clyde has heartworms, so LRR will be treating him. IF we could be adopted together, we would love that. But if not, we will be happy if we can have a home with another dog. And right now Clyde is living with a cat and a dog - and doing very well!
Oh, and looking at the photos of me is just like looking at Clyde - the shelter couldn't tell us apart. LRR put different color collars on us quickly to make it easier. So anyway, when you look at my photos, remember Clyde looks just like me. One more thing - Clyde is a bit perkier, he is bouncy and silly, but not hyper at all - I am the mature, more settled one.
If you think that one or both of us is what you are looking for, please let LRR know. And remember, Clyde won't be ready for a while since he has to be treated for heartworms.