Chewie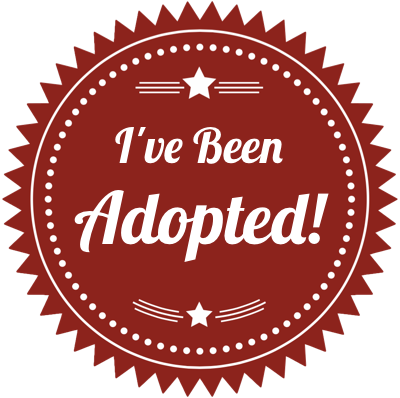 Chewie
Hello there! Chewie here. My foster mom said to start by telling you that "Chewie" is short for "Chewbacca" and NOT because I chew things that aren't mine. Yes, I can make the great wookie noises too. I actually have all kinds of nicknames since coming to LRR – Chew Toy, Choo Choo, Chews, and Ah-Chooey (when I sneeze). People are funny but I like to be agreeable, so I answer to them all.
I am a three year old, housebroken, crate trained chocolate male. I am neutered, have all my shots and am a healthy 68 pounds. I came to LRR because my first family had a baby and lots of responsibilities at work, so they didn't have time for me anymore. That's ok though because I am meeting lots of nice people and other dogs at LRR. I know they will find me a wonderful new family.
My foster mom says that I am a handsome, sweet and well-behaved boy. I love people and especially like it when they talk to me. I'm a good listener and sometimes I'll even talk back to you! I also know all sorts of commands like sit, stay, down, and paw. I love to go for walks and am very polite on my leash; I'll go as fast or as slow as you like. Inside, I'm content to take a nap, chew a bone or play with other dogs that are around. I'm not pushy about it, though, and I'd be just as happy to be your only dog as I would be to have some canine brothers and sisters. I also don't mind if you have cats; I leave them alone.
Oh – and about my nose? LRR had me all checked out and has a piece sent out to a lab (no not another dog, but a labratory) for testing and they too did not have any conclusive results. The vet suggested we try a few things like removing plastic bowls and toys and putting chapstick on my nose to see if that helps. Since LRR has me eating out of metal bowls, playing with other types of toys and using chapstick, my nose is getting much better. It doesn't hurt at all, and I can sniff just fine! All I need is for you to help me put chapstick (I have my very own tube!) on it a few times a day until it's completely healed – then I'll be good as new and even better looking than before!
Now you know that no one is perfect, so here is my one quirk. I need to practice walking on slippery floors. I'm fine on carpet, but I just don't like the way that linoleum or hardwoods feel on my feet. My foster mom is practicing helping me to learn to walk on those floors, but I still very much prefer to walk on the carpet. After all, isn't it much nicer to take a nap on nice, soft carpet rather than those hard floors?
So what do you think? Could we be walking buddies? If you're looking for a calm, laid back, handsome fellow to take on walks, listen to stories about your day, and hang out with you while you're at home, I could be your guy. Send in your application – I'll be watching!