Miley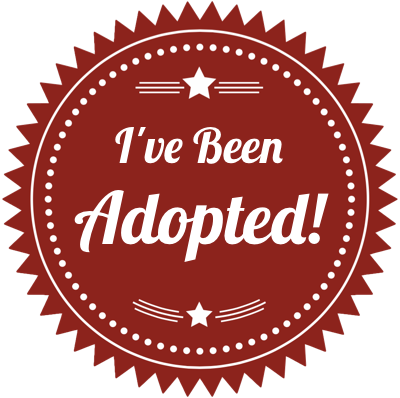 Miley
My name is Miley, I am a 2 year old, yellow female. I am spayed, housebroken, crate trained, good with dogs and kids. I weigh in at 75 lbs. I love to play ball and chase balls, but when indoors I am very settled. I am a medium energy dog.
So, here's my story. I have had 2 owners. I'm not sure why my first family gave me up, but LRR thinks it was because I was a handful as a young pup. My second owner was a nice older lady and her husband. They had no kids, and most times it was just me and the lady together at home. Sometimes, she would take me next door to play with the dogs there. She loved me a lot, and we had a good time inside and in the yard. But she was frail she couldn't walk me since I am pretty strong. After some thought and talking it over with a lot of folks, she decided to send me to LRR.
The LRR folks have been really good to me. I spent some time with a family with a lot of dogs, and we played in the yard, when we got tired, we would go inside and rest up, chew our bones and just chill out. LRR moves the labs to different homes so they can learn more about us, so I have had some great adventures!
I went to a more fun foster home next - they had dogs, kids - lots of kids, and a pool. So, I played with the kids, slept with kids, watched TV with the kids, and went swimming - yes with the kids - and a few times just with the dogs. I had such a great time there. And they loved me since I was a nice combo of active outside and calm and settled inside.
Okay, on to my next foster home. There are kids, a nice big yard and a Mom that loves to go for walks. Whoops - the walking thing - I get so excited to see things and visit with folks that I forget I am on a leash. I need some leash work, and I think that this foster Mom is going to teach me a few things. I love to see things and explore, so my nose sort of gets me into trouble. I am going to try really hard to contain myself. I am sure my new foster mom is going to help me learn, and on walks I am wearing this thing called a gentle leader.
I love playing soccer with the girls in this foster home. Gosh we have so much fun - and we are so tired when are finished playing. What great exercise for us all. The girls play soccer a lot, but they didn't need to teach me, I caught on real quick - we chase that ball and move it all around the yard-what fun!!
Okay, what kind of home do I need? First and foremost, I want to go to obedience school, I want to learn to walk nicely on a leash. And besides, going to school will be good for me and whoever adopts me. Next, some kids or a playful dog in the home would be nice too. Oh and tennis balls and toys are a must! I do love the water, so if there was a pool, even a kiddie wading pool would be nice, lounging in the pool is so relaxing! I am not fond of cats.
What do you think? Could we be a good match? I am sure that there is someone out there just itching to meet me…I'll be here waiting!!