Sam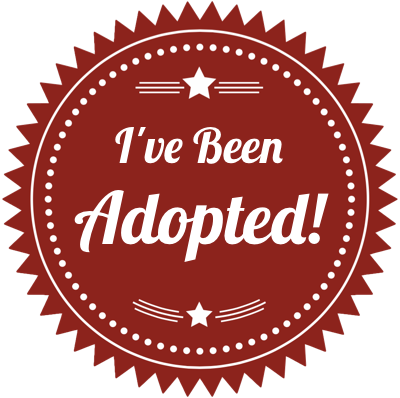 Sam
I am Sam! Sam I am! The rescue is guessing that I am about two years old. About three months ago, I was out wandering around and found this great house in the woods where a very nice man and woman lived. They took me in, took me to the vet where I was neutered and updated on all my vaccinations. They said I could stay! I was very spoiled there! But after about 3 months the couple discovered that I have too much energy for their retired life style. Since they loved me so much they called the folks at LRR.
When I came to LRR, I was a bit overweight and stressed out. LRR is working with me to lose the weight. Less food and exercise are doing the trick. I love going for walks and my two-legged foster siblings are great ball throwers! My foster home has a big basket of toys that are all for me! I really love soft squeaky toys but occasionally an ear or leg will fall off of them. Wonder how that happened? I was just loving on them!
I am a well behaved boy. I hardly ever bark, I don't get on the furniture and no matter how good the food in the kitchen smells, I don't counter surf or get into the trash can! I am learning to walk nicely on the leash and my foster mom says I do very well with a Gentle Leader.
Wouldn't you like to meet me?