Mojo (formerly Bogey/Waldo)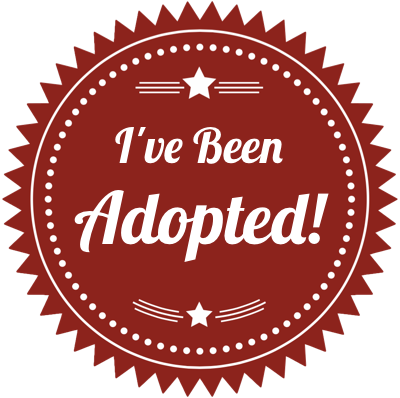 Bogey/Waldo
WHERE'S WALDO?! For a while I thought no one knew where I was!!! I spent more than a month in the shelter. My owners gave me to the shelter because I kept jumping the short fence. Well, what would you expect, I had nothing else to do all day. So, they tied me up at the shelter one night and left me there.
Well, finally I am in a good foster home. I am a 4-5 year old chocolate male. I am settled, sweet, good with dogs, love to play, I ride well in the car and I am just a joy to have around. BUT I will jump a 4 foot fence if you leave me outside and I have to go looking for you - that is how I ended up in the shelter.
The shelter listed me as "hyperactive". Well, thank goodness that LRR got me. They learned that I am NOT what the shelter thought. I am calm, well behaved and sweet. I was getting a little "kennel crazy" - you try being locked up for over a month in a small room with no way out!
Anyway, I am ready for a new home. So, if you think I could be a good fit into your home.send in your application.