Java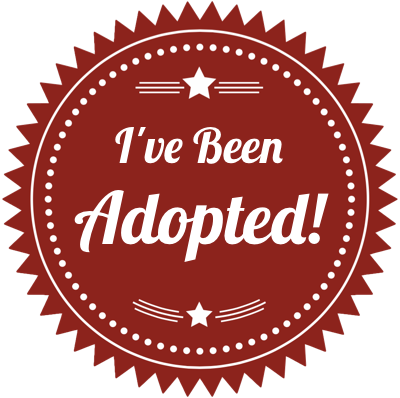 Java
Hi there, my name is Java, can you tell from my name what color I am? You guessed it, I am a chocolate. I am a spayed female, have all my vaccinations, I'm housebroken, crate trained and good with dogs, cats, and kids. I am 3 yrs old, and LRR says I am a medium energy dog. I have lost weight, I'm in shape and ready for swimsuit season.
How did I get to LRR? My family had to move across country for their jobs and they couldn't take me or my canine Mom, Chicka. We had a great family, they took good care of us, and they loved us, but they just couldn't take us on the move to another state.
My foster mom at LRR says I am a great girl. She said that I am very well adjusted and that I like everyone I meet. She has nothing be good to say about me. My foster family did have to teach me to go up and down the steps - but after a few tries, it wasn't so bad. Now I follow the family up and down on a regular basis. I walk nicely on a leash and I am very polite.
I mentioned that I am ready for swimsuit season - well, I needed to lose about 15 lbs, and I did! I am quite the beauty queen. Even tho this weight loss thing was hard work I am feeling good! I do have a slight degree of hip dysplasia, which is why it is so important for me to keep my girlish figure. This doesn't keep me from doing anything, I am loving life, having a ball!
Oh, be sure to read about my canine Mom, Chicka. She came to LRR with me, and she is in a different foster home. Everyone says she is a great girl too. We are doing really well being apart, so you all don't have to worry about us.
Now, my perfect home would be one with a nice family, a big yard so we could play ball and a nice, soft comfy dog bed for me. I don't get up on the furniture, so a nice cushy dog bed is a priority for me. Also, I want to go for car rides, I love car rides, maybe a ride to the park or on vacation or who knows what great places we could go. But I am up for an adventure.
We're checking those applications daily, so be sure to submit yours soon.