Chica (formerly Chicka)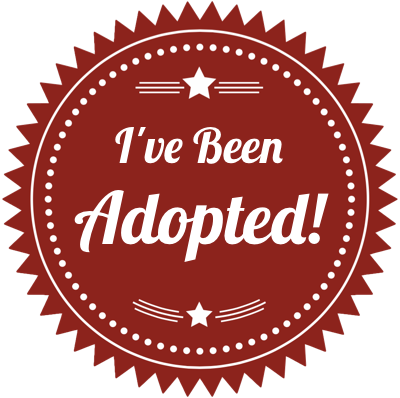 Chicka
Hi there, my name is Chicka, pronounced Chee-ka. They tell me that means "girl" in Spanish. I am a spayed female, have all my vaccinations, I'm housebroken and good with dogs and kids. I am 6 yrs young. I am a little on the chunky side at the moment but my foster family is working on getting me slimmed down.
How did I get to LRR? My family had to move across country for their jobs and they couldn't take me or my canine daughter, Java. We had a great family, they took good care of us, and they loved us, but they just couldn't take us on the move to another state.
My foster mom at LRR says I am a wonderful girl. She said that I am very outgoing and always ready to make new friends. She has nothing be good to say about me. She calls me her "little chocolate kiss" because I'm so sweet. I walk nicely on a leash and love to play ball in the yard. I was giving a younger dog here a run for his money chasing after those tennis balls. I was getting to them faster than him sometimes and I always bring them back nicely and drop them when I'm told to "release". All this exercise is a fun way to take off those extra 10 pounds!
Oh, be sure to read about my canine daughter, Java. She came to LRR with me, and she is in a different foster home. Everyone says she is a great girl too. We are doing really well being apart, so you all don't have to worry about us.
Now, my perfect home would be one with a nice family, a big yard so we could play ball and a nice, soft comfy dog bed for me. I don't get up on the furniture, so a nice cushy dog bed is a priority for me. My perfect home would also have balls and bones for me to carry around in the house. I love to carry things around in my mouth and wag my tail to show how happy I am. Also, I want to go for car rides, I love car rides, maybe a ride to the park or on vacation or who knows what great places we could go. But I am up for an adventure.