Ajax (formerly Trey)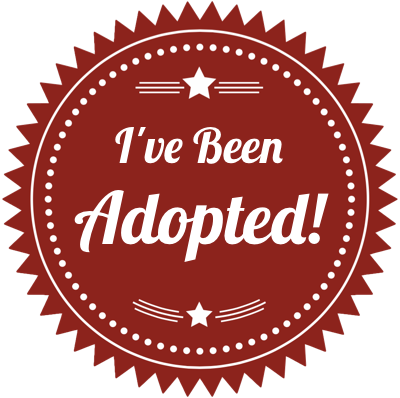 Trey
Brrrr….its cold outside, but it was even colder in the shelter where I was living for about 2 months. A week ago I was just another black dog in the shelter. Today, I am TREY! LRR is guessing that I am about 4 years old. I am neutered, housebroken, crate -trained and up to date on my shots.
I was found running at "large" about 2 months ago. Not really sure what "at large" means, but LRR told me that basically it meant that I was not on a leash and I got lost. I was so lost that my owners never found me. I was found by LRR. When LRR came to visit me they learned that the shelter staff really liked me which is why I was still hanging around when they arrived.
I was filthy and my teeth were a mess. I quickly got a spa treatment complete with a bath, pedicure, massage and dental. The vet gave me a clean bill of health. They did say that I had bad oral hygiene and I will need to work on that but my teeth are nice and clean now!
I have met many other labbies and they are fine. I could take them or leave them. I am still trying to figure out how to ask them to play. But what I would really like is a nice warm cushy bed to lay on or a good carpet to rub my back on. My foster home thought it was a little odd but I find tons of enjoyment scratching my back on the rug. It is a lot better than the cold floor at the shelter! I am still learning about how great life can be living in a house and knowing that I will always be getting my next meal.
For now, I am enjoying the warm sunshine and rugs at my foster home but I hope to find a forever home soon so we can go out together and I will never be "at large" again!